Dreams of the Small Gods
21:00 - 21:50
(50m)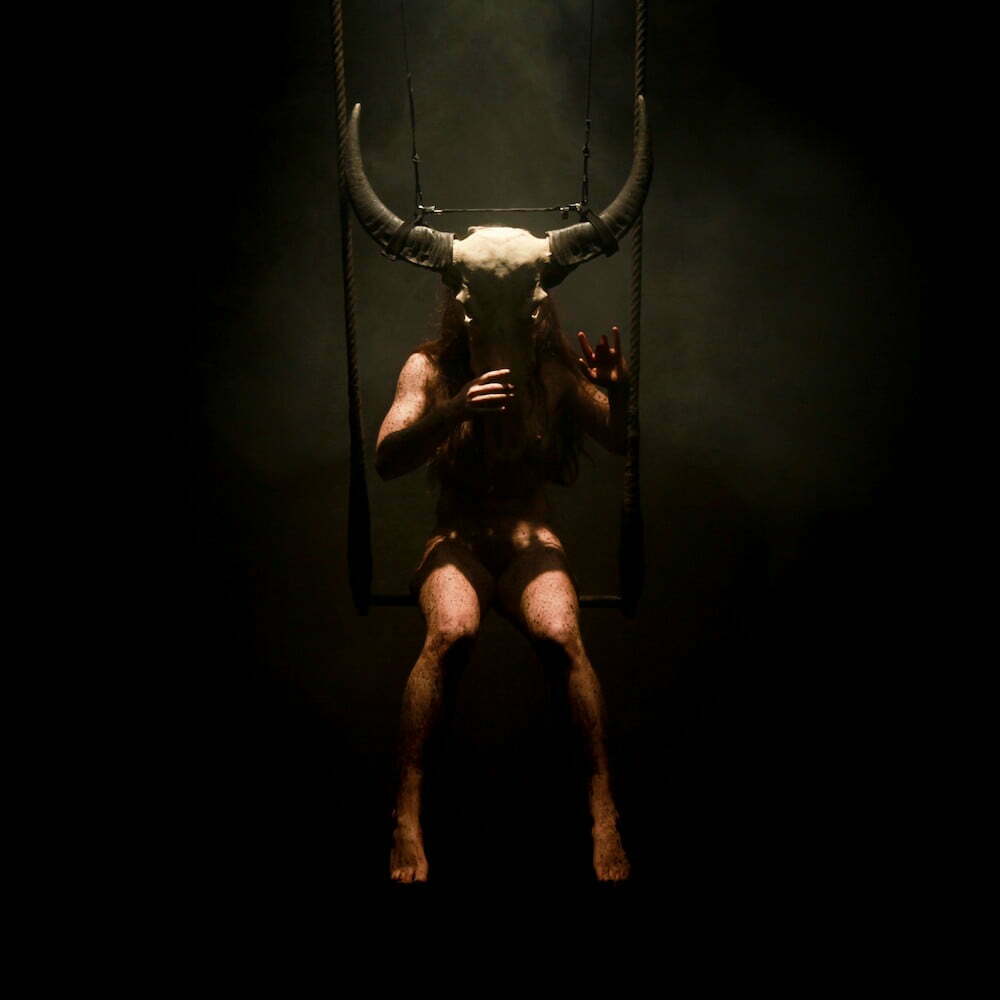 credit: Paul Maguire
The performance includes full nudity
_ Price: £12
/ £10
_ Age Group: 12+ (under 18s accompanied)
_ Venue: Demonstration Room
Creator: Zinnia Oberski
Support: Creative Scotland
Woman as animal, as human, as goddess or spirit-being – visited by a horned magus – this creative is called upon to transform herself.
Inspired by the mythologies of cultures from around the world, this piece celebrates our human need to create fantasy and legend, exploring how we fashion our own gods to help us make sense of the world around us.
Zinnia Oberski is a performer, creator and wild circus artist from Scotland. She designs her own solo performances, ranging from 50-minute shows to short acts of 5 minutes. Making use of a variety of different styles, Zinnia searches for diversity and innovation in her artistic work. A 2016 graduate from the Academy of Circus and Performance Art (Fontys, NL), she is now immersed in the development of her solo show, 'Dreams of the Small Gods'. Besides this she performs short acts for various events and gives classes and workshops in trapeze technique and creative exploration.