The Fair Rain (ex Old Dance School)
The Fair Rain (ex Old Dance School)
20:00 (doors 19:30)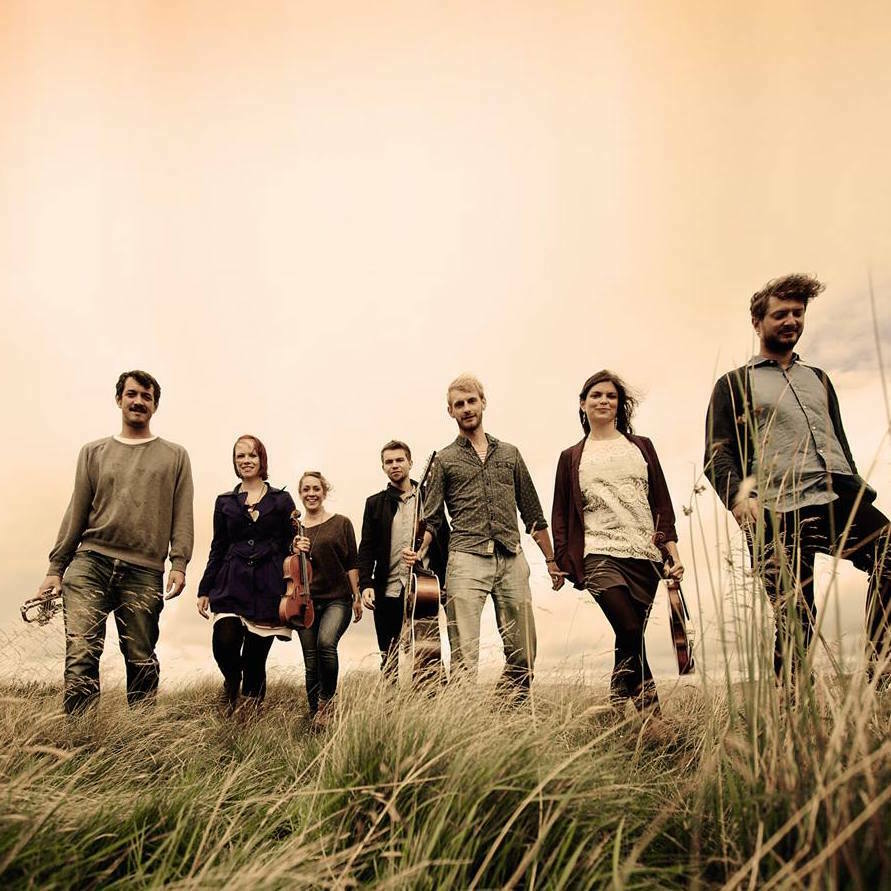 _ Price: £10
/ £9 (conc) / £7 (EFC Members)
_ Venue: The Library Gallery
The Fair Rain is a 7-piece contemporary folk band from England. Until 2015 the band operated under the name The Old Dance School, under which they released three studio albums and a live album. The change of name came with the new album, 'Behind the Glass' in 2016. Their provocative songs intelligently weave together shimmering strings and soaring brass crescendos, bright grooves and floating fiddle melodies.
The Fair Rain are Robin Beatty (Guitar, Vocals), Helen Lancaster (Violin, Viola, Harmonium), Charlie Heys (Violin), Aaron Diaz (Trumpet), Laura Carter (Whistles, Vocals), Adam Jarvis (Double Bass), Jim Molyneux (Drums, Bodhran, Additional Percussion, Accordion, Piano, Wurlitzer, Vocals).
Edinburgh Folk Club is an organisation which exists to foster an interest in the wide international world of folk and related musics. It is not compulsory to be a member to be able to attend the club's weekly shows – just turn up and pay the admission charge at the door. The club held its first meeting on Wednesday 3 October 1973 and has been in continuous existence since then.