EISF – Adult events
Edinburgh International Science Festival
Sat 31 Mar 2018
- Sun 15 Apr 2018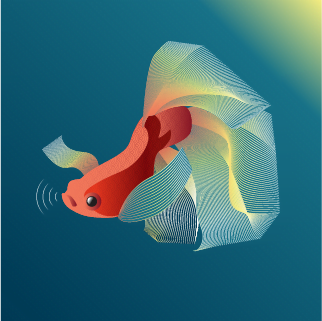 _ Age Group: All ages (under 18s accompanied)
_ Venue: Summerhall
Summerhall evenings become a viable hub of science debates with the plethora of discussions and activities for adults this year's Edinburgh International Science Festival. The Festival covers topics from space and aliens, to food and drink, to art and music and gadgets and gaming.
Not sure where to start? A range of short introductions to blood, cancer, measurement, oceans, mammals, the immune system, water, materials and perception are on offer to learn something new.
Tough questions are being asked this year; What does a robot think when no one is around? Is extinction important? Should we give up meat to save the planet? Or discover our fascination with curves, or what the future might hold for human sexuality.
Foodies' mouths will water after learning how to bake in space with Great British Bake-Off finalist Andrew Smyth, and sampling dairy delicacies in Cheeseology. And those who like a tipple can discover the science behind whisky and beer with Science and the Spirit of Scotland and Miracle Brew.
It's not all talk, workshops galore are available for those more hands-on. Play with real hearts in The Heart Inside and Out, explore lights' ability to control electrons and molecular materials with Our Nano World, or discover DNA at Capturing the Chromosome.
Returning once more to Summerhall, the Edinburgh Mini Maker Faire brings people form Edinburgh and surrounding areas to showcase their imaginative creations. Come along for a peek at new inventions.