Exhibition Opening and Screening: Pam Hogg & Far From the Madding Crowd
Exhibition Opening and Screening: Pam Hogg & Far From the Madding Crowd
Sat 18 Aug 2012
- Sun 19 Aug 2012
17.00
(3 hours 30 mins)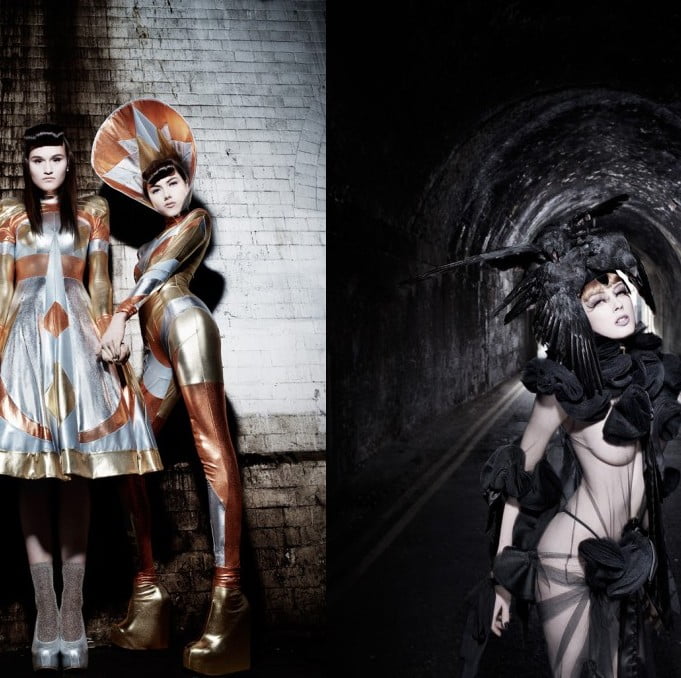 _ Price: Free, ticketed
_ Age Group: Universal
_ Venue: The Dissection Room
An exhibition featuring couture by 'one of the most original, inventive, creative designers in Britain', Pam Hogg and photographs by much lauded photographer, Rankin.
Set within the ghoulish former Post Mortem Room at Summerhall, the exhibition will showcase a personal selection of Scottish designer, Pam Hogg's garments and headpieces, installed as a dramatic sculpture and surrounded by recent photographs of her collection by Rankin. Also on show will be a programme of films associated with Pam Hogg's collections over the years.
With supporters such as Vivienne Westwood, Kate Moss, Siouxsie Sioux, Stephen Jones, Nick Rhodes, Alison Mosshart, Gareth Pugh, Judy Blame, Suzanne Bartsch, Kate Nash and Jo Wood, Pam Hogg is widely regarded as one of the most exciting designers working today.
Rankin is one of the world's most famous fashion photographers. His many subjects have included Kate Moss, Madonna, David Bowie, The Rolling Stones, Vivienne Westwood, Damien Hirst, Queen Elizabeth II and Tony Blair. He is also the founder of celebrated magazines such as Dazed & Confused, Another Magazine, Another Man and most recently, Hunger Magazine.