Extinction Rebellion Fundrasing Ceilidh with Dr Reelgood
Extinction Rebellion Fundrasing Ceilidh with Dr Reelgood
Extinction Rebellion
19:30 - 00:00
(4h30m)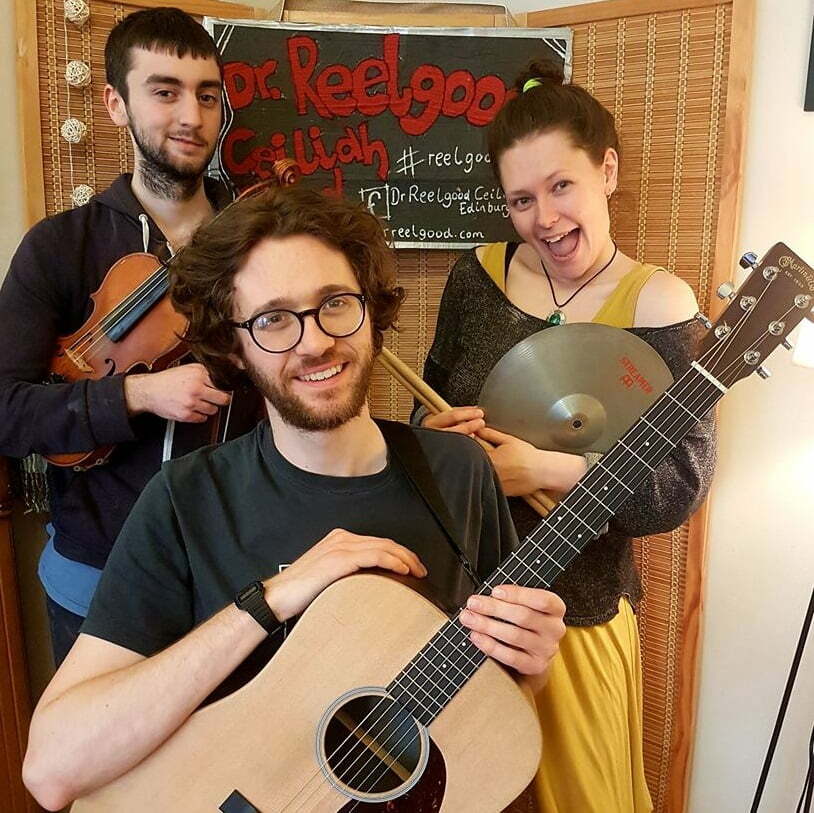 _ Price: £15
/ £5
_ Age Group: 12+ (under 18s accompanied)
_ Venue: Main Hall
In the midst of a climate emergency, it's important to remember to DANCE.
Join Dr Reelgood's Ceilidh in supporting the rebellion!
CEILIDH DANCING – RAFFLE DRAW – WHISKY TOSS – XR WELCOME & INFO – CASH BAR
Invite your friends, family, colleagues and local community groups to enjoy an evening of music, dancing, and solidarity!
THE TUNES
Do you like dancing? Do you like foot-stomping, fist-pumping folk? Are you just looking for a richt guid party? Dr Reelgood will be providing a high quality contemporary Scottish music experience that'll have you up dancing in no time.
THE CAUSE
"We are facing an unprecedented global emergency. The government has failed to protect us. To survive, it's going to take everything we've got."
Extinction Rebellion Edinburgh has been fighting for climate justice for just over a year, but we need your help in supporting the movement for positive change!

Scottish Rebels involved in various actions this year are still facing legal charges and are requiring financial aid. We would like to use the funds raised at this event to help with these costs, as well as help support future actions made by Extinction Rebellion Edinburgh.
Want to find out more about Extinction Rebellion and how you can get involved? Come along and have a chat with some XR Edinburgh's current heroes on the evening!