FestivALE4! Beer, Spirits & Street Food Festival
FestivALE4! Beer, Spirits & Street Food Festival
Summerhall
Thu 11 May 2017
- Sat 13 May 2017
18:00 - late (3 sessions)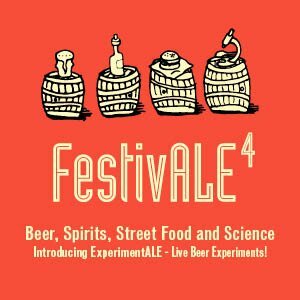 _ Price: £7 advance (FestivALE + ExperimentALE)
/ £5 (FestivALE only)
_ Age Group: 18+
_ Venue: Summerhall
FestivALE4 – Summerhall's Beer, Spirits and Street Food Festival RETURNS!
This year, FestivALE4 will showcase limited edition, can't-get-anywhere-else beers from our brewers, along with some interesting concoctions from the Cocktail Kitchen and our very own Bar of Unearthly Delights. Pickering's will be showcasing their distilled on-site, hand-made gin. Street Food courtesy of our partners at The Pitt will be showing off the best of what is local, delicious and innovative, with a selection of vendors over the three days – we will also introduce ExperimentALE…
A new addition for 2017 – ExperimentALE will be a series of live science experiments – an exploration of the senses… and beer!
Working with the head of the Crossmodal Research Laboratory Professor Charles Spence, who is interested in how people perceive the world around them and, in particular, how our brains manage to process the information from each of our different senses, we have designed a special portal of discovery – where the guinea pigs and fellow science discoverers will take a very special and unique journey!
Providing drinks this year: Multiple bars, Barney's, Williams Brothers, St Andrews Brewing Co, The Bauhaus Bottle bar, The Bar of unearthly Delights, Pickering's Gin + The Cocktail Kitchen.
The weekend coincides with the Scottish Street Food Awards – our friends from 'The Pitt' we will be rotating vendors throughout FestivALE. We are looking forward to showcasing the very best our country has to offer.
More collaborators will be announced soon – pop the date in your diary for our favourite sunny weekend at the old Dick Vet College. Advance Tickets for FestivALE with ExperimentALE are just £7 and access to FestivALE without ExperimentALE is only a fiver!
Music for the May event will be provided by looping acoustic musician Jim Harbourne and on into the night by DJ Joe Malik.
We hope you'll be ALE-ble to make it…