Festive Wreath Workshop – Summerhall Christmas Market 2018
Festive Wreath Workshop – Summerhall Christmas Market 2018
Garlands Florist
2 sessions (12:00, 14:30)
(1h30m)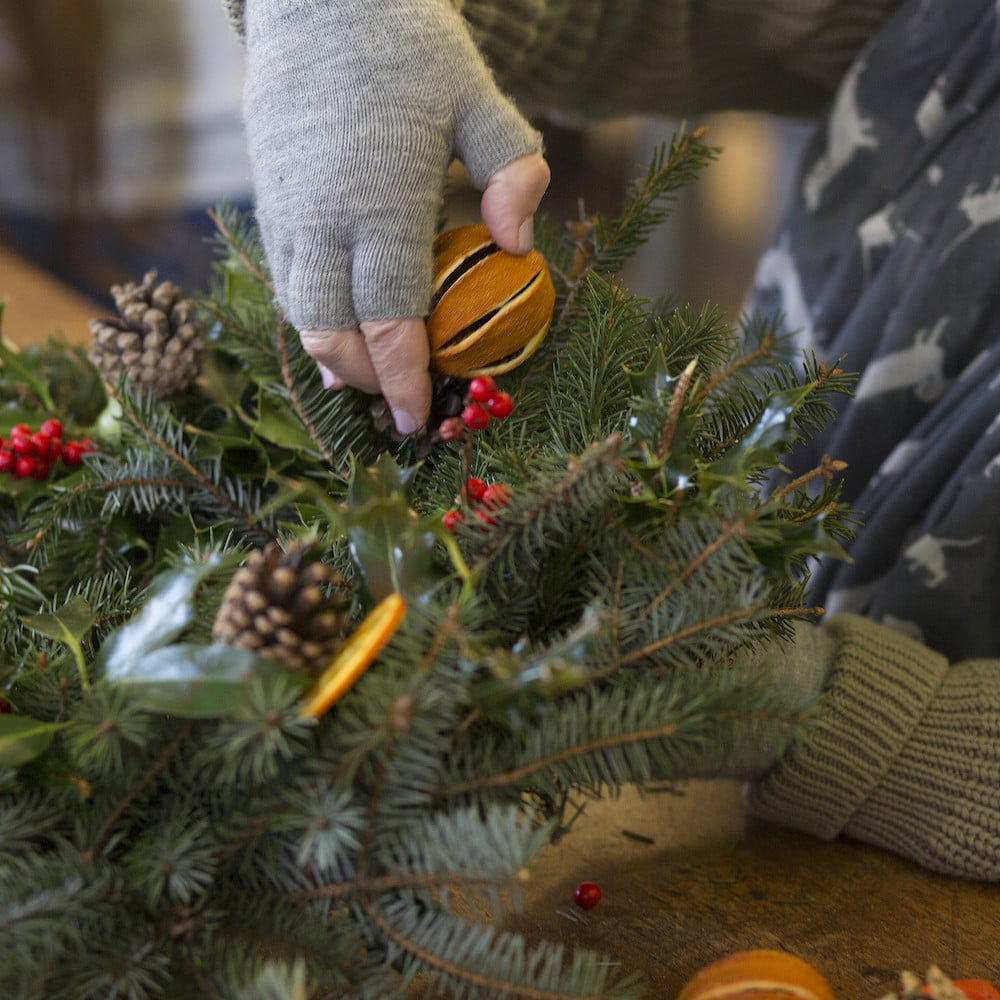 27 stairs to venue (please contact Summerhall with additional access requirements)
_ Price: £22 (includes entry to market)
_ Age Group: 16+ (under 18s accompanied)
_ Venue: Histology Lab
Workshop price is per person and includes free entry to the market, a 14" wreath and all materials, decorations and expert advice from Garlands.
We recommend the workshop for ages 16+ due to the tools involved.
Summerhall's Christmas Market are teaming up with Garlands Florist following last years sell out event.
Set in one of our most unique spaces, Garlands will expertly guide you through designing and creating your own unique traditional wreath.
Sourced from a Fife-based famil-run business, Garland's Florist have chosen the best quality wreaths made with Pine from a sustainable forest and home-grown Holly, which you'll use as a base for your own design.
Participants are encouraged to bring along a sentimental item to add to your wreath for the ultimate personal creation. Don't worry if you don't have something to bring, as there will be plenty of items provided at the workshop.
Tickets are limited. We strongly suggest booking your place in advance.