Film on Film: David Holzman's Diary & Man with a Movie Camera
Film on Film: David Holzman's Diary & Man with a Movie Camera
19.30 & 21.15
(74mins & 68 mins)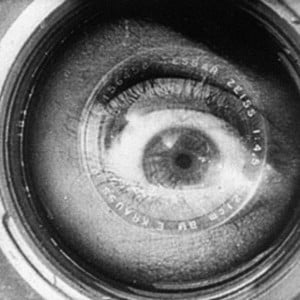 _ Price: £7.00 double, £5.00 single
/ £6.00 double, £4,00 single
_ Age Group: 15+
_ Venue: Red Lecture Theatre
What happens when you turn the camera back on itself?
In David Holzman's Diary (Jim McBride, 1967), the central character thinks that by filming his life he might begin to be able to understand it. But the act of filming soon takes over. This under-appreciated landmark in American independent filmmaking, with its particularly cool sixties aesthetic, is still relevant over 40 years later.
Dziga Vertov's stand out avant garde film from 1929, Man with a Movie Camera, documents one day across 3 Soviet cities. Setting out to create a cinematic language unique from other artforms, the film is a visual feast of experimental techniques with images that still have a freshness and excitement to them.
A double bill of self-reflexive cinema, putting the act of filmmaking under the microscopic.