Folk Horror Revival: The Unseelie Court
Folk Horror Revival: The Unseelie Court
Folk Horror Revival
Day event 10:00-17:00 / Evening event 19:30-23:00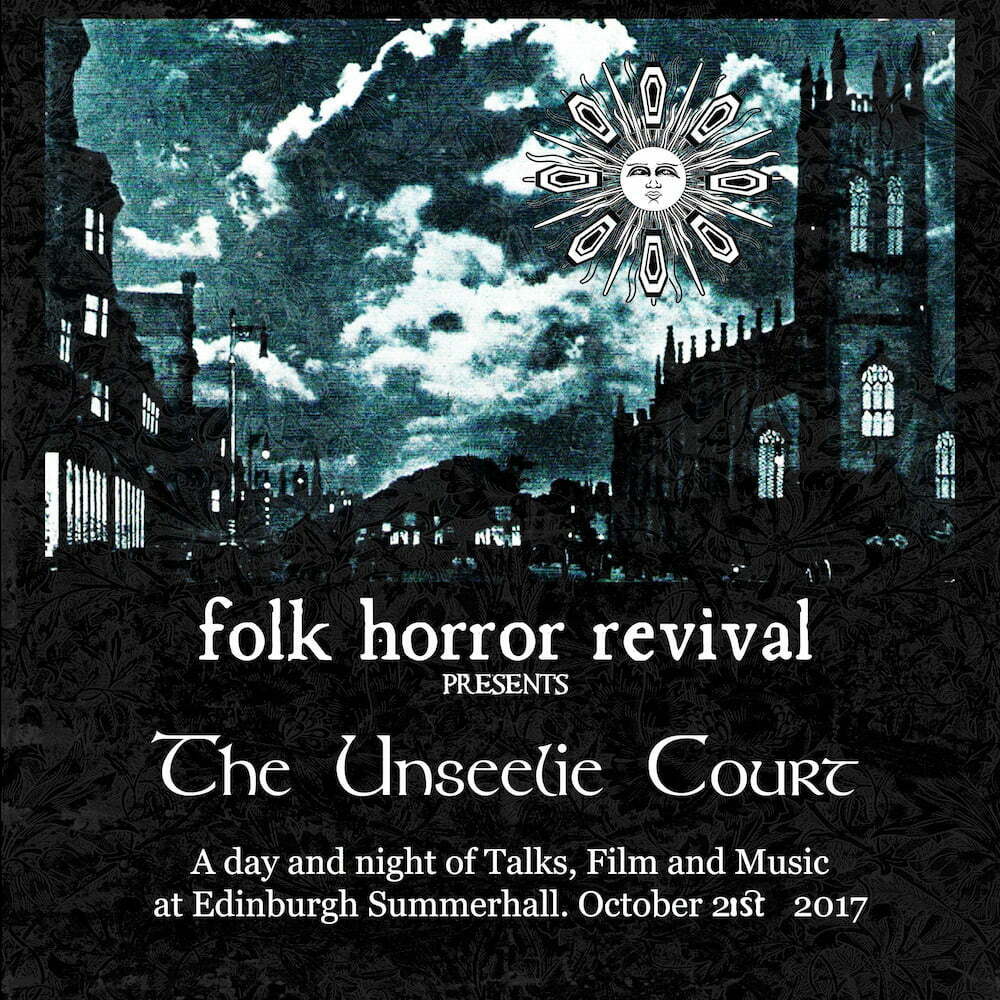 _ Price: £15 per event
/ Buy tickets for both events and get £5 off!
_ Age Group: PG
_ Venue: Main Hall


Cult television programmes and films of the 1960s and 70s are inspiring a new generation of poets, writers, artists and musicians with their atmospheric themes of contemporary individuals interacting with a uniquely British world of ancient mythology and magic, often uncanny and unsettling.
These special events will feature talks, film screenings and performances to explore themes of cultural rituals, earth mysteries, psychogeography and folklore. Come along and prepare to be scared!
Named after an uncanny host of supernatural beings in Scottish folklore,The Unseelie Court comprises of two events- a day event largely focussed on talks and a night event focussed on music. A separate ticket will be required for each event, with a discount for those attending both.
This is a follow up to last year's sold out Otherworldly event at the British Museum.
Day event lineup
MC – Chris Lambert
Chris (Black Meadow Tales) will launch the Wyrd Calendar
Andy Paciorek & Darren Charles, The Revivalist Admins
Andy & Darren reprise their introduction to folk horror
Mike Heron (of The Incredible String Band)
Reading from Mike's book 'You Know What You Could Be' + Q&A
Sally-Anne Huxtable, Principal Curator of Modern & Contemporary Design at National Museums Scotland, Review of the Pre-Raphaelite Society (Editor)
Talk on Folk Horror & the Pre-Raphaelites
Ashley Thorpe – Director
Screening of 'Borley Rectory'
Cat Irving – Human Remains Conservator for Surgeons' Hall Museums + Daniel Pietersen – Horror Author
'Beyond Burke & Hare' talk 
Murdo Eason – Fife Psychogeographical Collective
'Embdedded in the Landscape: Psychogeography, Folk horror and the Everyday' talk
Running order:
10:00: DOORS
10:20: INTRODUCTION- CHRIS LAMBERT
10:25: ANDY PACIOREK & DARREN CHARLES-INTRODUCTION TO FOLK HORROR
10:55- CAT IRVING & DANIEL PIETERSON- BEYOND BURKE AND HARE
11:40: BREAK
11:50:SALLY ANNE HUXTABLE- FOLK HORROR AND THE PRE-RAPHAELITES
12:35: MURDO EASON- EMBEDDED IN THE LANDSCAPE: PSYCHOGEOGRAPHY, FOLK HORROR AND THE EVERYDAY
13:10: LUNCH
13:40: CHRIS LAMBERT- WYRD KALENDAR LAUNCH
14:25: MIKE HERON- YOU KNOW WHAT YOU COULD BE
15:10- BREAK
15:25- BORLEY RECTORY FILM, PLUS Q&A WITH DIRECTOR ASHLEY THORPE
16:55- CLOSING REMARKS
17:00- END
Evening event lineup
Pye Corner Audio
submerged rhythms and ectoplasmic electronics haunt the disused dance halls and concrete derelicts of Belbury.
English Heretic
Occult soundscapes, drawing inspiration from psychedelic folk, ritual ethnographic recordings, electronica, TV documentaries,and field recordings.
Folklore Tapes
Open-ended research project exploring the vernacular arcana of Great Britain and beyond; traversing the myths, mysteries, magic and strange phenomena of the old counties via abstracted musical reinterpretation and experimental visuals.
The Psychogeographical Commission
Explore the many interfaces between the built environment and the people who inhabit it through dérive, magick and sonic experimentation