Graham Fagen – Exhibition Tour
Graham Fagen – Exhibition Tour
15:00-16:00
(1h)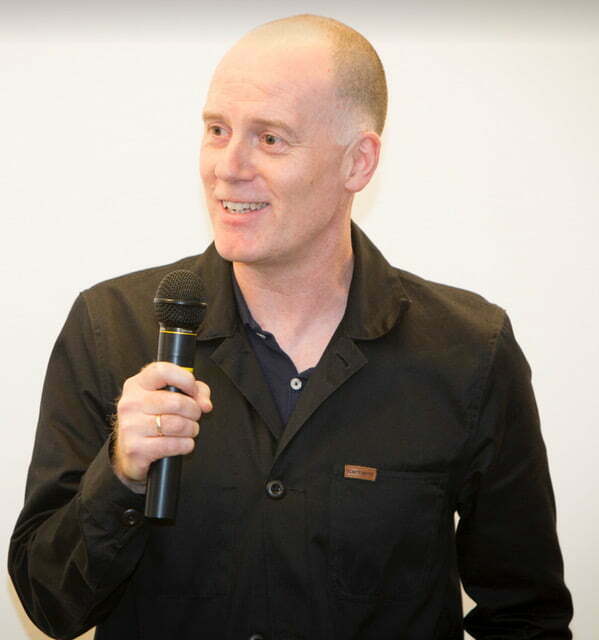 _ Price: Free
_ Venue: Meadows Gallery
Graham Fagen gives a tour of his Burns Unbroke exhibition in the Meadows Galleries.
Graham Fagen studied at The Glasgow School of Art (1984-1988, BA) and the Kent Institute of Art and Design (1989-1990, MA) and is senior lecturer at Duncan of Jordanstone College of Art & Design in Dundee. Recent exhibitions include GENERATION: 25 Years of Contemporary Art from Scotland (2015) at the Scottish National Gallery of Modern Art, Edinburgh, In Camera (2015) with Graham Eatough at the Panorama, La Friche, Marseille and Complainte de l'esclave at Galerie de l 'UQAM, Montreal. (2017). In 2015 he was selected to represent Scotland at the 56th Venice Biennale.
Burns Unbroke is a new contemporary multi-arts festival celebrating new interpretations of the life and work of Robert Burns at Summerhall between the 25 January – 10 March 2018. Throughout the festival there will be a series of artist talks giving insight into their practice and relationship to the life and work of Burns. Burns Unbroke is a partnership between Artruist – Independent Art Consultancy and Summerhall, it is supported by Creative Scotland, Burns Night – Scotland's Winter Festivals and Arran Whisky.