The Bone Library
Group Show
Sat 05 Apr 2014
- Wed 30 Apr 2014
11:00 - 18:00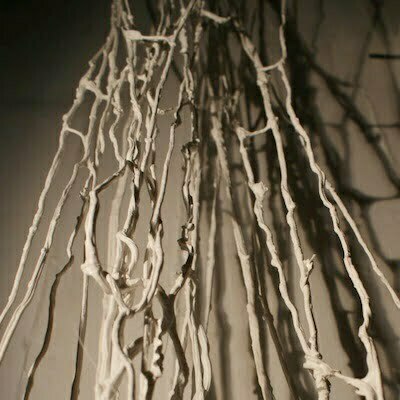 _ Price: Free
_ Venue: Bone Library
Students and staff from Edinburgh College of Art and the Royal (Dick) School of Veterinary Studies are collaborating in a project which examines the development and evaluation of 3d models in veterinary education. 'The Bone Library' exhibition is a result of this collaboration.
3d printed models of animal bones have been made in the Edinburgh College of Art CAD/CAM suite using a CatalystEx printer. This process has allowed multiples to be made, raising ideas and questions about cloning and reproduction and the inherent flaws which can result, as well as about authenticity.  The process of printing bones will facilitate development of novel resources to support student learning, as well as create materials which could directly assist in surgical planning.
'The Bone Library' both examines and interprets the creation of these 3d models and responds to broader themes in relation to art and veterinary medicine. The exhibition finds its home in the old Dick Vet Bone Library, bringing the animal bones back to their cultural home and finding in them new interpretations from contemporary art practice.
Participating artists: Colette Angel, Irene Campbell, Eoghan Clarkson, Rosie Harvey Otway, Zeenath Islam, Sophie Ivil, Penny Kay, Beth Longmore, Brian Mather and Stacy Spielman, John Nowak and Fiona Oliver, Jessie Paterson, Morwenna Potter, Susan Rhind, Susan Rice, Andrea Roe, Jessica Rotherham, Harriet Selka, Joan Smith, Sky Su, and Rachel Turner.
This project is supported by Edinburgh University and funded by the Principle's Teaching Award Scheme.