Gyða Valtýsdottir
20:00-23:00
(3h)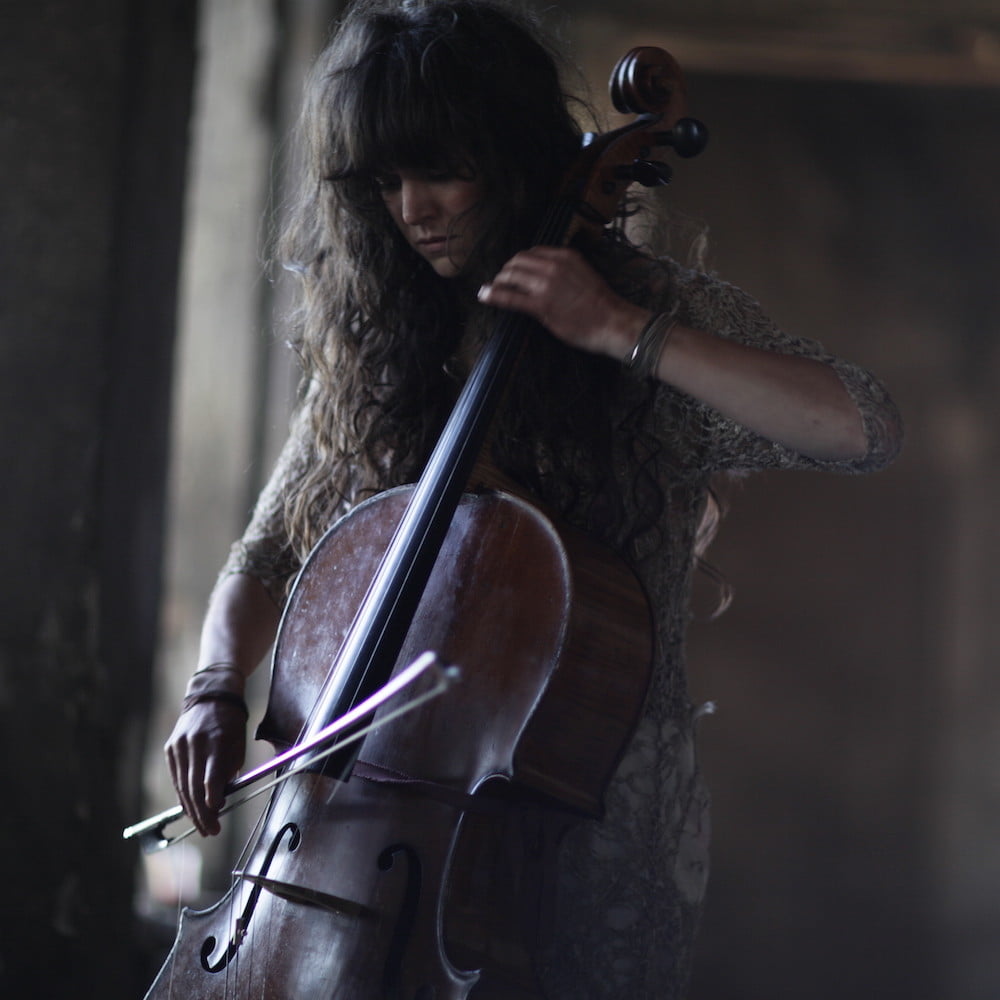 Credit: Aylin Gungor
Unreserved seating. 27 stairs to venue
_ Price: £14
_ Age Group: 16+ (under 18s accompanied)
_ Venue: The Dissection Room
Mūm's Gyða Valtýsdottir brings her new project Epicycle to The Dissection Room in February 2019.
Gyða Valtýsdottir's Epicycle project presents the findings of her time spent growing in the broad arena of music, after she committed her teenage years to the founding of one of the biggest success stories of Icelandic music, mūm.
Her live show features two of her esteemed and favourite collaborators Shazad Ismaily on synths, and Julian Sartorius on drums, performing a lifting showcase of her spellbinding cello talents to point of focus. Songs which have words, are sung effortlessly over the top.
The power trio of post-classical and contemporary music lend another level of authority to the mythical pieces Gyða has chosen to perform, for the Epicycle live project, contributing to a quite unmissable whole.
Her post – mūm years were very well spent indeed; a return to her roots in training for her double masters in classical cello, at Rimsky-Korsakov State Conservatory in St. Petersburg, and Hochschule für Musik in Basel, letting her collaborative spirit guide her step, viewing life through a journeying musical lens.
The resulting Epicycle album features patient renditions from the two thousand year old 'Seikilos Epitaph', and the most modern, 'God Music' from George Crumb's Black Angels, composed in 1970. Gyda's musical journey has been defined by curiosity and an open mind, a relentless search for the essence and deeper meaning of music. She explores Schubert and Schumann, Hildegard von Bingen, Olivier Messiaen, Harry Partch and Prokofiev along the way.
INDEPENDENT VENUE WEEK
Independent Venue Week is a 7-day celebration of small music venues around the country and a nod to the people that own, run and work in them, week in, week out.
These venues give artists their first experience of playing live in front of an audience and for fans, somewhere to get up close to artists that one day, may well be playing stadiums and festival main stages.
This year, Independent Venue Week runs from 28th January – 3rd February.