Hannah Sanders & Ben Savage
Hannah Sanders & Ben Savage
20:00 (doors 19:30)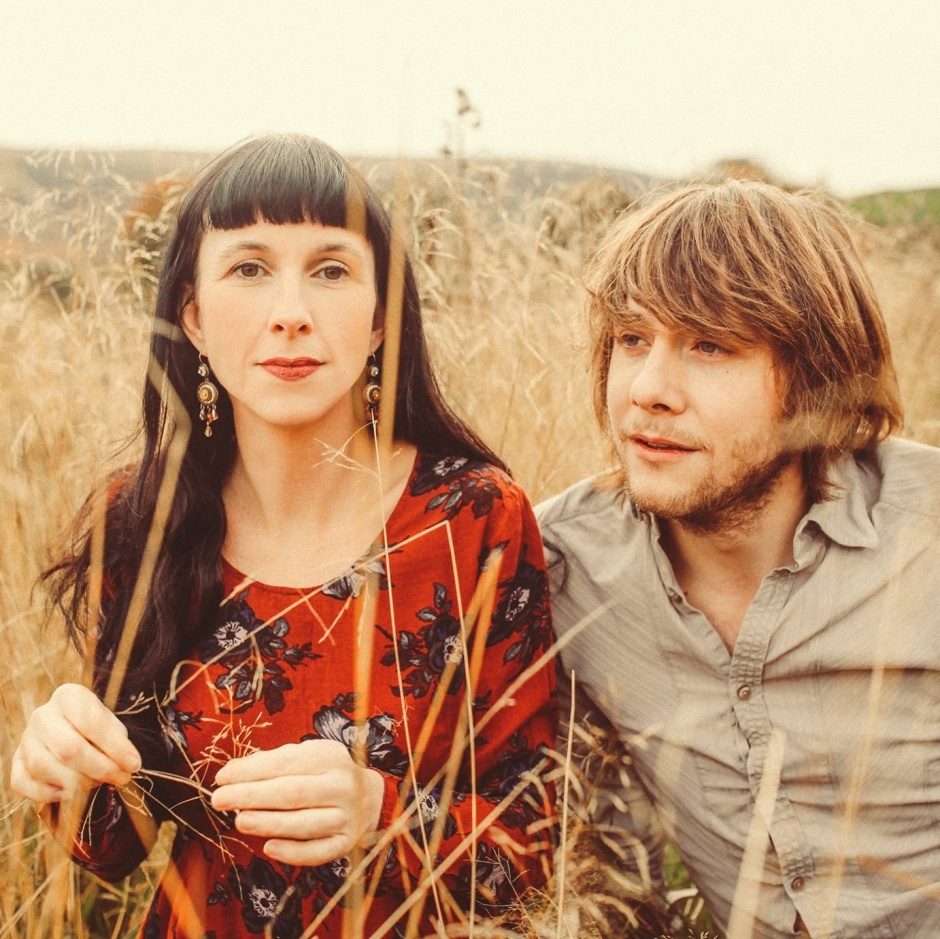 _ Price: £10 / £9 (conc) / £7 (EFC Members)
_ Venue: The Library Gallery
Huddled round a single microphone, singing intimate duets with just mountain dulcimer, dobro and guitar Hannah Sanders & Ben Savage are a folk duo that look & sound classically timeless, yet feel refreshingly unique. Fleetingly, they may evoke a memory of Gram & Emmylou, Shirley & Davey, or Gillian & David but their warm distilling of influences from both sides of the big pond produces a refined sound that is decidedly their own.
Both hailing from folk singing families in the flatlands of East Anglia, Hannah spent much of her formative years touring Europe with her family band in a converted school bus, singing folk songs acapella in the street in order to make enough money to move to the next city. However, a sea change and relocation to the US saw her soak up the influences from the American North East and take up the dulcimer. Meanwhile Ben was writing and touring with celebrated UK folk band The Willows whose albums Beneath Our Humble Soil and Amidst Fiery Skies were championed by the likes of the BBC's Bob Harris and Mike Harding.
Edinburgh Folk Club is an organisation which exists to foster an interest in the wide international world of folk and related musics. It is not compulsory to be a member to be able to attend the club's weekly shows – just turn up and pay the admission charge at the door. The club held its first meeting on Wednesday 3 October 1973 and has been in continuous existence since then.