Kite & Trumpet Festival
Thu 12 Oct 2017
- Sun 22 Oct 2017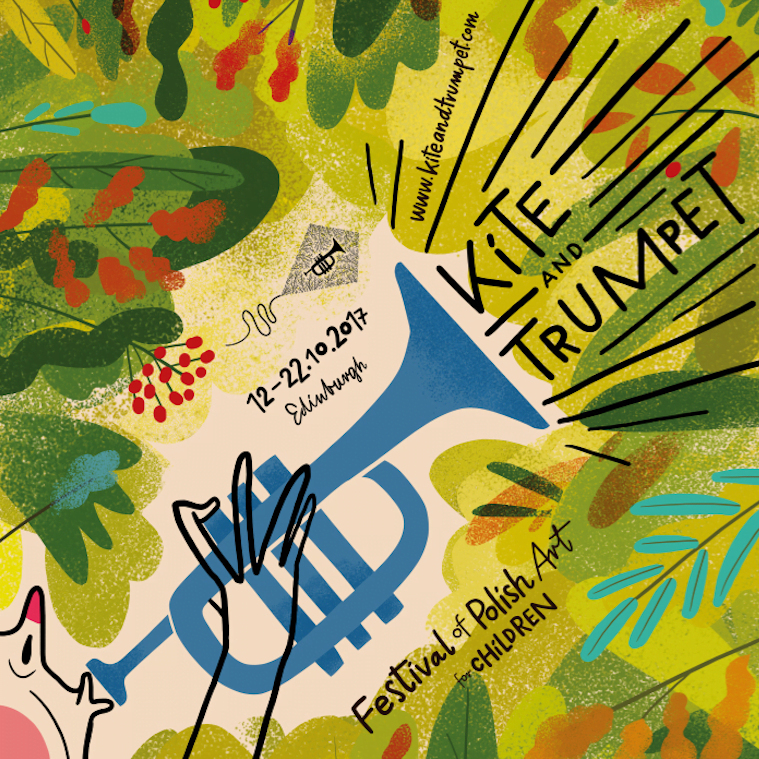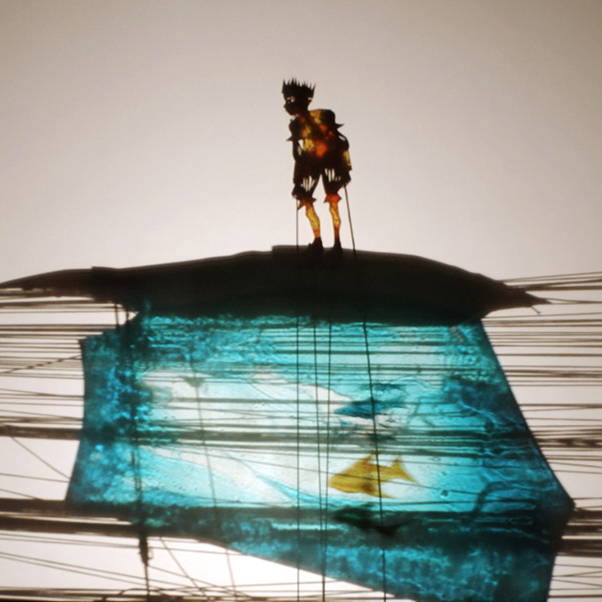 Festival of Polish Art for Children. Take part in creative workshops, admire beautifully illustrated Polish books, play with quality toys and games crafted in Poland and be inspired by fantastic theatre performances.
Tuliluli is a fantastical theatrical installation made especially for the youngest audiences. Soft, fluffy space, the play of lights, and oval shapes aid the child's sense of security, stimulate their creativity and their desire to explore the world.  Gentle dance and visual performance make a comfortable and intriguing space to relax and explore.
In the different episodes of the piece, children and parents, together with the performers, travel around the world of the night sky: they play with the moonlight and balloon clouds, and fly to the moon which falls to the Earth in the form of a huge, light ball. Every scene is accompanied by a different sound, as if the sky played its own music.
Language: no spoken dialogue
Figure Theatre's "King Matt the First" looks at entering into adulthood in today's complicated world of many meanings, contexts and points of view.  Maturity, battling one's own weaknesses, chasing dreams and the taste of defeat – all of these are part of becoming an adult.  But we know that adults sometimes make bad decisions and have to deal with the consequences.  Matt's story asks what will happen if everything is NOT fine in a world where the pressure to succeed can be overwhelming?  Figure Theatre's characteristic shadow puppetry beautifully conveys the challenges of growing up and the fragility of our pursuit of happiness.
Language: Polish
Come learn about modern Polish book illustrations. Two lectures: 'Contemporary Polish Picturebook Art: Bridging Tradition and Modernity – Mizielińscy, Ignerska, Concejo' by Magdalena Sikorska and 'Iwona Chmielewska: The Picturebook Architect' by Katarzyna Smyczyńska and a meeting with the master of illustration – Iwona Chmielewska. Would you like to know more?
They call him Billy Fog. He's fond of solitude, night, rain and melancholy. He loves doing rotten tricks to his little sister Jane and drowning ants in chocolate saliva. He isn't naughty, he "simply has character". And he has one gift – the gift of trouble sight. He once had a cat named Tarzan. The cat was Billy's best friend. One day Billy found Tarzan stiff in the garden. What happens to a cat's soul after death? And above all – what is death? And do we all have to go there?
A shadow theatre performance for everyone who is or used to be 10 years old, who maybe lost their cat, hamster or parrot and wanted to outsmart death. Based on Guillaume Bianco's comic book "Billy Fog".
Language: Polish
The great opening of the BAWIALNIA/PLAYROOM – Polish Design for Kids exhibition and an official inauguration of 'KITE AND TRUMPET' Festival of Polish Art for Children. You don't want to miss it – there will be some toasts, surprises and numerous attractions! Would you like to know more?