Ma Biche et Mon Lapin
14:00, 15:00
(30m)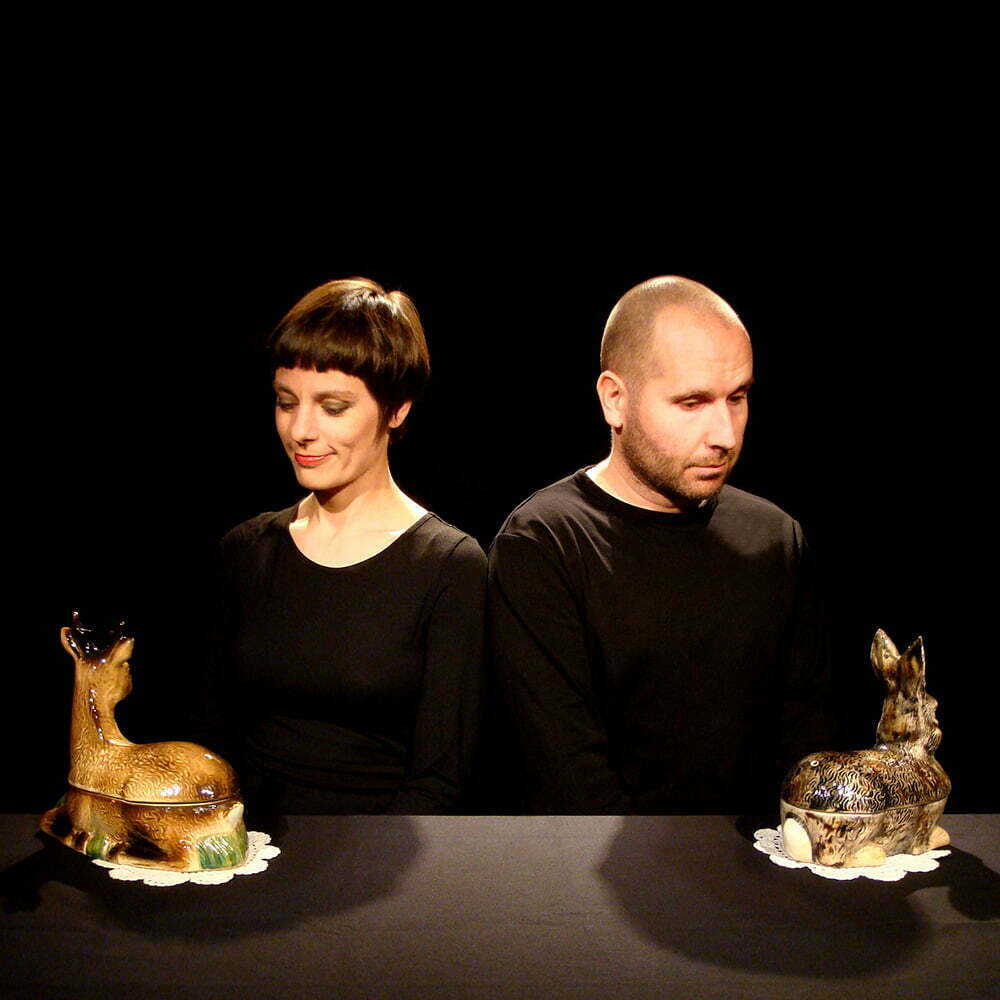 _ Price: £10
/ £8
_ Age Group: 12+ (under 18s accompanied)
_ Venue: Demonstration Room
Company: Collectif Aïe Aïe Aïe
Supporting: Ministère de la Culture – DRAC de Bretagne, Conseil Régional de Bretagne, Conseil Départemental d'Ille-et-Vilaine, Ville de Rennes et Rennes Métropole.
A show on a table-top, with music but no dialogue, where couples get together and couples break up in a ballet of manipulated objects.
A caustic vaudeville made up of short pastoral stories, playful and tragic, knitted with four hands into a charming duet about the misadventures and misunderstanding(s) of love and life.
A double bill from one of France' most respected and successful visual theatre companies, Collectif Aïe Aïe Aïe has been creating and performing its work around the world to great acclaim since 2002.
Besides being the sound of drama about to happen, AïE AïE AïE (OH NO!) is a collective of artists who explore staging and its writings. Collectif AïE AïE AïE is currently made of Julien Mellano, Justine Curatolo and Charlotte Blin. Each creates their own artistic project, whilst the collective provides a meeting ground, and makes available the range of tools necessary for creation and performance. The artists share a curiosity for all forms of creation (theatre, object theatre, visual arts, dance, lyrical singing, modern music, and more) and a taste for the re-imagining of images and objects. The artists projects produced by Collectif AïE AïE AïE are aimed at all audiences, children, teenagers and adults. Since 2002, AïE AïE AïE has produced around fifteen shows, performed in a wide range of organisations on a local, national and international level.