(POSTPONED) Man Up – Scotland Heat
19:00 - 23:00 (show starts 19:30)
(3h30m)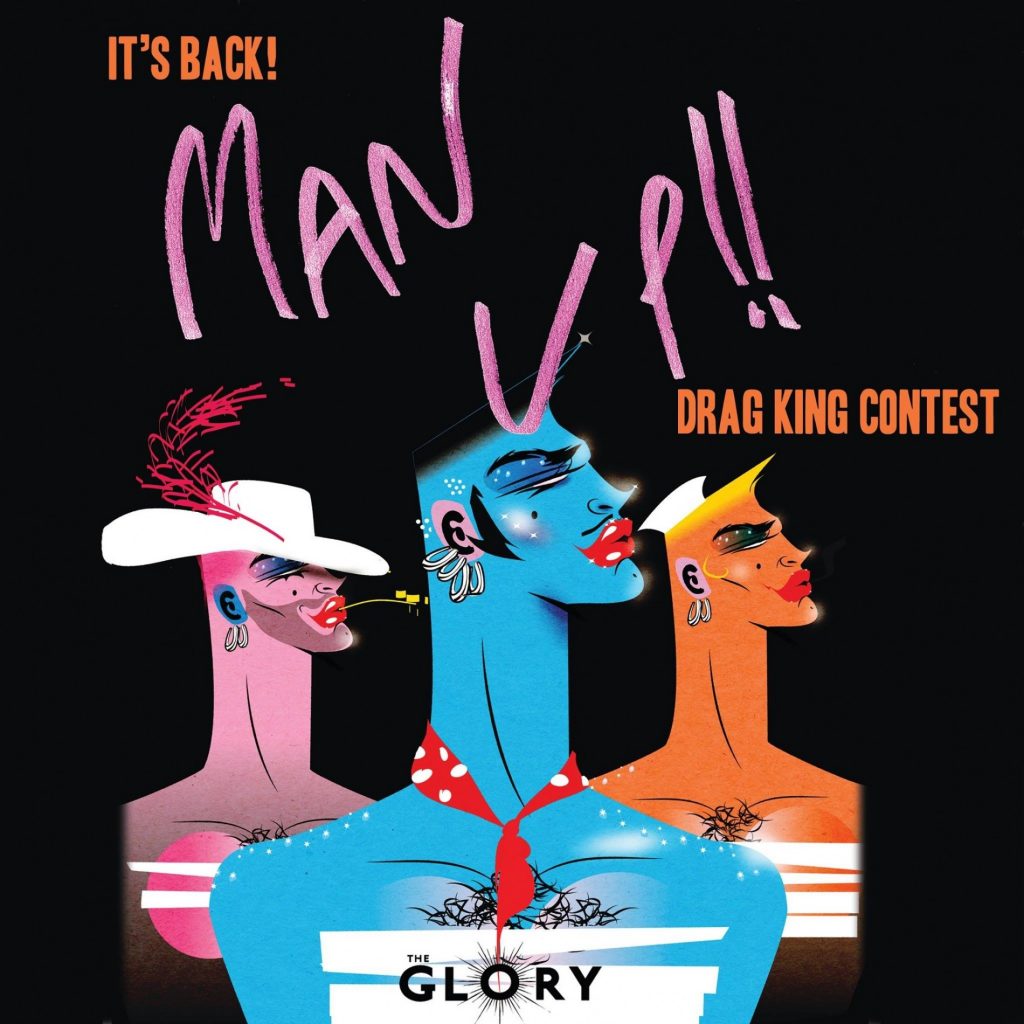 THIS EVENT HAS BEEN POSTPONED - A NEW DATE WILL BE CONFIRMED ASAP.
_ Price: £5
_ Age Group: 18+
_ Venue: Red Lecture Theatre
This event is postponed – see the event organisers' statement at this link.
The world's most exciting drag king battle, created by The Glory, London in 2014, comes to Edinburgh!
For the first time ever Jonny Woo, creator of Man Up is looking all the way to Scotland for a glorious new leader. Kings will battle it out for a place in the final in London on Thursday 9 April and the chance to win £1000 (with a budget for travel and overnight accommodation thrown in).
Kings entering have 4 minutes to impress the judges and can lip-sync, sing live, play with a band, do stand up, dance or performance … it's a multidisciplinary tournament.
Scotland-based performers, journalists, Man Up Alumni and celebs will judge the contest.
Hosted by London drag legend Jonny Woo and local troublemakers Oasissy.
Get your £5 ring-side tickets quick and support your favourite king all the way to the final!
Competing Kings get free entry.

For registration instructions and to book your place in Man Up's Scotland heat email: Drag@theglory.co
You have 4 minutes of stage time to be the King you want to be. Open to all regardless of gender identity but the performance must be rooted in masculinity.
The main prize is £1000 and the contest is a great introduction for new talent to the king scene and bookers from The Glory and other nights across London – Scotland heat winner will also receive a travel budget and overnight accommodation.
On your marks, get set, and MAN UP!