A Man's A Man For A' Whit? (work-in-progress)
A Man's A Man For A' Whit? (work-in-progress)
19:30-20:30
(1h)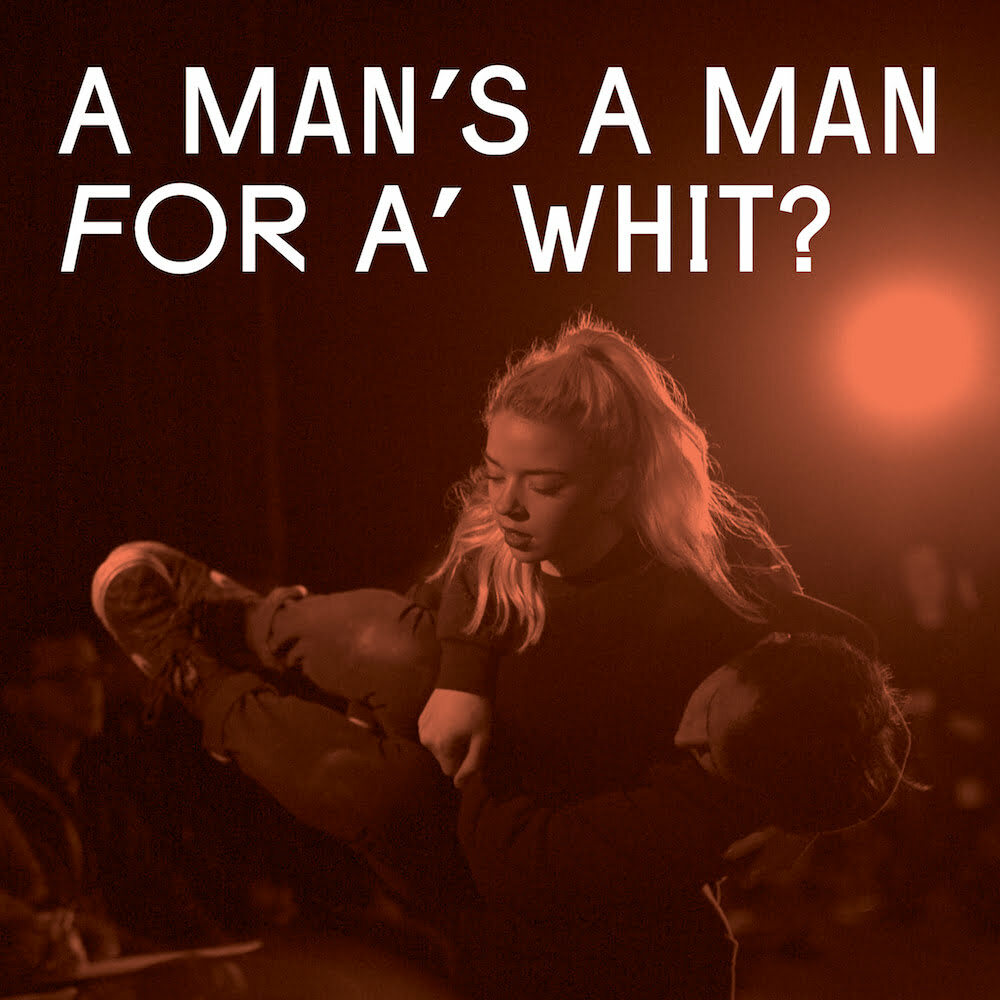 _ Price: £5
_ Age Group: 12+
_ Venue: Anatomy Lecture Theatre
"A man's a man for a' that?"… "A' whit, Rabbie?"
As part of the Burns Unbroke festival, the "fiercely curious" (The Herald) young theatre company Wonder Fools present the first performance of a new work in development, a contemporary response to the work of Robert Burns. Using a blend of character driven narratives, Scots language and poetic text the performance examines the differences and challenges we face as a society in order to build a new tomorrow.
"What makes a man a man in this post-Brexit, pre-apocalyptic island that we call home? What makes us, us? A her, a her? A he, a he? A they, a they?
What makes us, us is a complex political question in Scotland. In Britain. In Europe. Post-referendum(s). But we promise you this show isn't about all that. It's about us.
It's a story about people.