Mardi Gras: The Order of Myths & Easy Rider
Mardi Gras: The Order of Myths & Easy Rider
19.00 & 21.00
(97 mins for The Order of Myths, 95 mins for Easy Rider)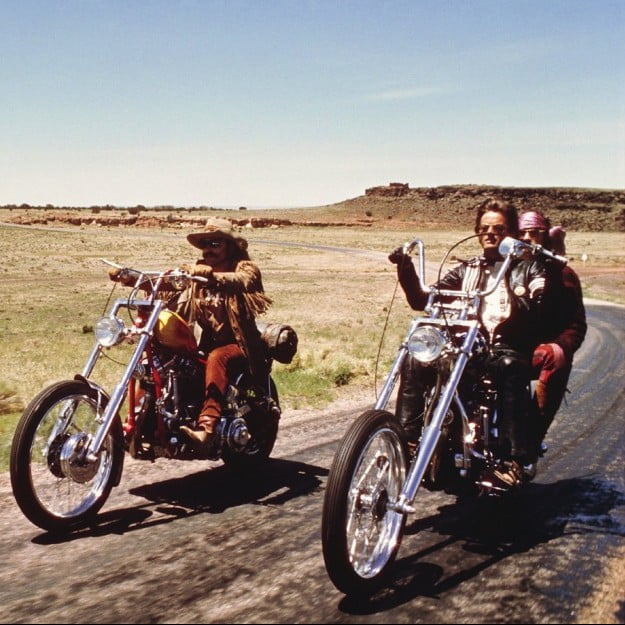 _ Price: £7.00 double bill, £5.00 single bll
/ £6.00 double bill , £4.00 single bill
_ Age Group: 18+
_ Venue: Red Lecture Theatre
Carnival season: when the shackles of everyday life can be shaken loose for a moment of liberation and freedom of expression. Or perhaps not.
In The Order of Myths (2008) PG documentary maker Margaret Brown takes us into the segregated world of Mobile, Alabama which to this day still has 2 carnival parades: one white and one black. Behind the oldest Mardi Gras in America the film reveals deep class and race divides and the mysterious organisations which support them.
Two bikers Wyatt (Peter Fonda) and Billy (Dennis Hopper) hit the open road in Easy Rider (1969) with New Orleans and its annual carnival as their destination. The ensuing road trip leads to encounters with hitchhikers, the police, hallucinogenics and even a young Jack Nicholson. One of the first films about American counterculture and an enduring cult classic.
A double bill about the spirit of mardi gras, the binds of tradition and the pursuit of freedom.