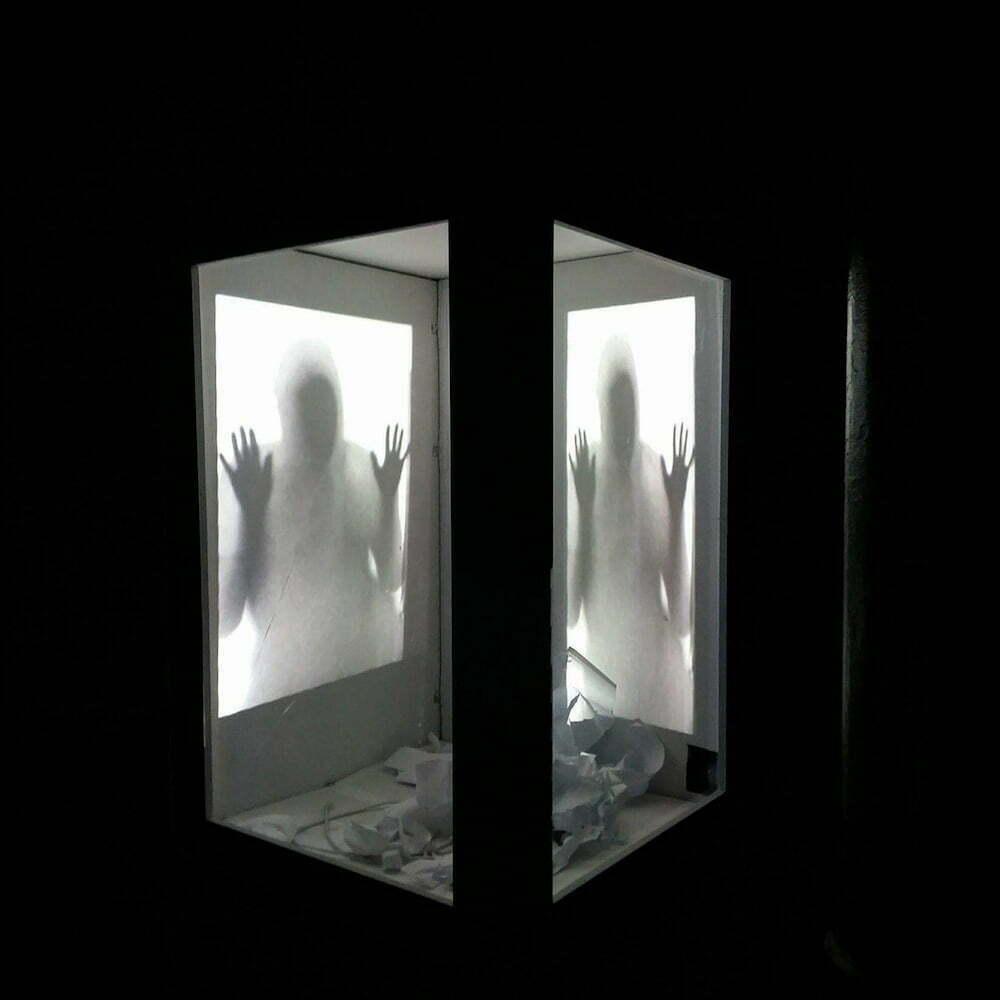 Performance includes flashing lights
_ Price: £12
/ £10
_ Age Group: 16+ (under 18s accompanied)
_ Venue: Old Lab
Tickets
Company: Improbable Dolls
Supporting: Art Council England through Lottery Money, Home, ALRA, Superbia, Waterside Arts, Creative Industries Trafford
An experimental reworking of PAPER THIN, Nataly Lebouleux's award-winning animated film. This piece uses an innovative cross-artform language and style to explore the controversial issue of conversion therapy and gay exorcisms; practices still used across the world today.
Combining film, animation, physicality and sound, this enigmatic piece is fluid, layered and open to interpretation. There will be a post-show discussion for audience members of both performances with the production's creative team which focuses on the devising processes and themes which inspired the creation of Mina.
Nataly Lebouleux is an interdisciplinary artist working with moving image and performance. She spent 10 years making experimental award-winning stop-motion animation films under the name Improbable Dolls before exploring how to take her surreal narratives to the stage. Her work is immersive, relying on film, sound, light and physicality to create a unique style of visual storytelling at times closer to performance art than traditional theatre. Nataly is presently researching new ways of devising movement, using metaphor and sensory work to develop authentic connection to choreography – in collaboration with Kieran Sheehan.
This production is accessible for D/deaf and hard of hearing audiences through creative captioning integrated into the fabric of the piece throughout. Q&A BSL interpreted.