Natural Selection Brewing presents – Mutiny on the Beagle Launch
Natural Selection Brewing presents – Mutiny on the Beagle Launch
Natural Selection Brewing
18.00- 23.00
(5 hours)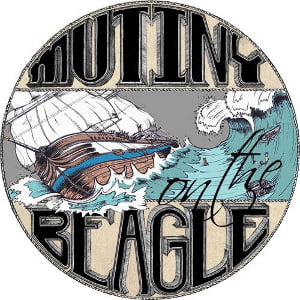 _ Price: £5
/ £5
_ Age Group: 18+
_ Venue: Courtyard
Tickets
Natural Selection Brewing, in association with Summerhall and Stewart Brewing, present Mutiny on the Beagle Beer Launch.
Each year a group of students on the Heriot Watt Brewing and Distilling Masters programme work with Stewart Brewing to design, create, market, and launch a new beer in Edinburgh and further afield.
After 6 months of behind-the-scenes work by the team the time has come for you, the public, to sample the fruits of our labour. What we have come up with is an India Pale Ale brewed with only British hops, including whole leaf hops from last year's harvest! Expect waves of orange marmalade, lime cordial and pine needles with a solid malt backbone to support the hop bitterness.
To celebrate the launch of Mutiny on the Beagle we stocked the Summerhall Courtyard bar with cask, keg and bottle versions of the beer, alongside beers from Stewart Brewing. Food will be supplied by Jones and Sons BBQ, cooking up pulled pork buns and mac n' cheese. There will live music, a gallery highlighting the making of the artwork by artist Hannah Christina, a prize draw and off-sales for those wishing to take beer or merchandise away with them.
For £5 you will receive a Mutiny branded glass, two tokens which can be exchanged for a pint of Mutiny (or soft drink equivalent) or a half of each on cask and keg, and a raffle token.
https://www.facebook.com/events/1412461672370299/
https://twitter.com/NatrlSelectBrew