Neu! Reekie! 43
19.30- 22.30
(3 hours)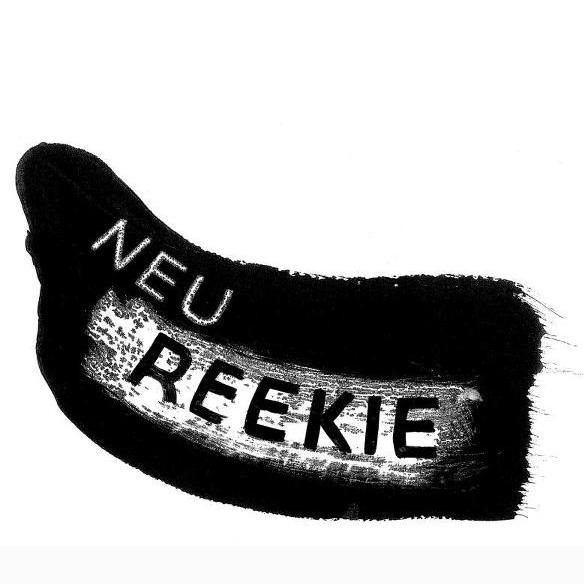 _ Price: £9.00
_ Venue: Main Hall
Heating up your winter with a fire-blazing feast of spoken word; film; animation; and music fusions.
Brought to you by Michael Pedersen and Kevin Williamson, February's starring stack is sizzling: MOMUS – LUKE WRIGHT – PATIENCE AGBABI – THE BAND OF HOLY JOY
 MOMUS:
(named after the Greek god of mockery) is the artist name of Nick Currie, born in Paisley, Scotland and currently living in Japan. For over twenty years he's been releasing albums of weird and poignant songs in a dizzying array of styles on independent labels like 4AD, el and Creation. He is one of underground music's most controversial and influential provocateurs: from his early days with the Happy Family in the 1980s through his digital troubadour incarnations of the 2000s, Currie has lent his style to Pulp, Beck, the Divine Comedy, and others while remaining fiercely political and uncompromising in his artistic vision. He's published three books, a novel told entirely through jokes and two books imagining parallel futures for Scotland and Japan. His live shows are vaudevillian and unmissable.http://imomus.com/
LUKE WRIGHT:
Luke is one of the UK's most prominent and prolific performance poets; he also hosts and co-programmes all the poetry for The Latitude Poetry Arena, one of the biggest and most popular poetry events in Europe, with over 60 poets performing for 40 hours. He is also co-founder of poetry collective Aisle16 – the UK's first (and only?) poetry boyband. These days they still produce a huge amount of new work but it's all for their scratch night HOMEWORK, which runs in Bethnal Green. He is also editor/manager of Nasty Little Press. See further: http://www.lukewright.co.uk/
"He must be on some kind of dope."
John Cooper Clarke
"Visceral, poignant and riotously funny"
The Scotsman
"Cool poems"
Patti Smith
PATIENCE AGBABI:
Patience Agbabi is one Britain's most prominent spoken word poets; she is the author of several poetry collections. Her work uses the rhythms and sounds of "rap, jive and disco" (Daily Telegraph) to explore the variegations of modern culture, as well as giving voice to those who might be otherwise unheard. More unusually in the spoken word scene, she draws just as heavily on the forms, structures and canon of traditional English poetry. Writing as a black, female poet, born to Nigerian parents and educated at Oxford, identifying as a bi-cultural and bisexual radical feminist, her poetry is saturated with gender, sexual, racial, cultural, and linguistic identity issues.
http://patienceagbabi.wordpress.com/
THE BAND OF HOLY JOY:
Forever changing, consistently unique yet, always somehow the same, the Band Of Holy Joy began life as gutter chansoniers using junk shop instruments to propagate a brute romantic madly literate form of dispossessed urban folk music. Since then the band have scaled a few heights fallen down in one or two gutters, broken up, glued themselves together, toured the world, released a fair few albums for the likes of Rough Trade and fully explored other media by presenting two audio visual song plays. They have set up their own label and Internet radio station Radio Joy.  These days the junk shop instruments of old are long gone, and guitars, violins and visuals very much to the fore.
http://www.bandofholyjoy.co.uk/
PLUS a series of curated animations and the work of Professor Electrik Al.
 Neu! Reekie! is supported by:
Creative Scotland; and
DreamTower Productions.