Neu! Reekie! 46
19:00-22:15
(3 hours 15 mins)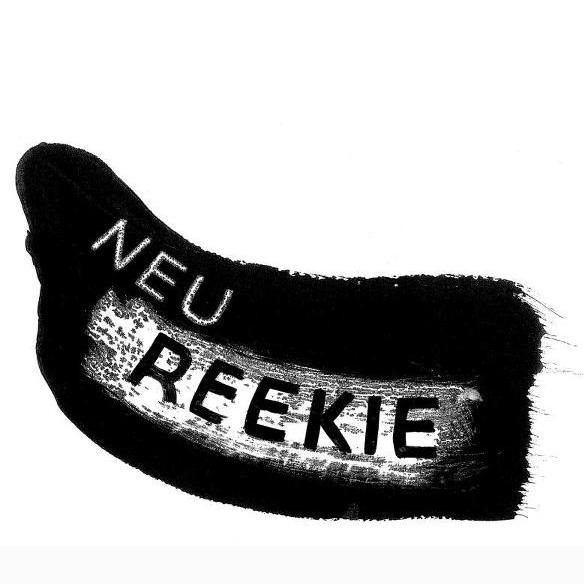 Some adult content
_ Price: £8.50
_ Age Group: 15+
_ Venue: Main Hall
Neu! Reekie! is a delicious feast of spoken word, animation and music fusions that's taken Scotland by storm. Brought to you writers Michael Pedersen and Kevin Williamson, this months line-up includes:
BIRD – THE MERRYLEES – SALENA GODDEN – TOM MCGRATH (read by RON BUTLIN; CORA BISSETT; & CALUM RODGER); and MORE
MUSIC FROM
THE MERRYLEES
Ahead of the release of their single second single 'FOREVER MORE' (produced by Mercury Prize Nominee Richard Hawley) Edinburgh's Psychedelic Western Poppers give us a taste of things to come. Of recent they've been tour supporting the likes of Temples, Babyshambles and Allah-Las; and have a summer tour with Paul Weller already penciled in. Did we mention the single's comoing oot with Neu! Reekie! Records – naw, well now we have.
"Looking as retro as Miles Kane fronting The Strypes, Scots The Merrylees actually sound more dreamy, with their Bill Ryder-Jones produced single 'For You' melding The Coral, The Bees and Scott 4-era Scott Walker into a deliciously heady balm." NME
BIRD
With a dynamic mixture of power and fragility, BIRD combine hypnotic, tribal drum beats, atmospheric guitars and dreamlike synth-scapes to create the foundation for Adele Emmas' beautiful, siren-esque vocals and lyrical poetry. BIRD have gained a large loyal following and garnered praise from all corners, including BBC Radio 1, 2,3 and 6music . The Guardian, Q magazine, The Line Of Best Fit, Metro, NYLON, NME and Channel 4 have all featured the band, and recent airplay of The Rain Song has brought praise from DJs such as Lauren Laverne and Janice Long, and led to the band being invited to open the main stage of the first ever 6 Music Festival.
BIRD are creating music that's hauntingly beautiful and forcefully captivating- The Guardian
SPOKEN WORD FROM
SALENA GODDEN
has been described as 'The doyenne of the spoken word scene' (Ian McMillan, BBC Radio 3's The Verb); 'The Mae West madam of the salon' (The Sunday Times) and as 'everything the Daily Mail is terrified of' (Kerrang! Magazine). Salena Godden tops the bill at literary events and festivals nationally and internationally. She can be heard on the BBC as a guest on Woman's Hour, Click, From Fact To Fiction, The Verb and as a resident poet on R4′s Saturday Live. See more: www.salenagodden.com
TOM MCGRATH: the launch of a book of works 'Sardines' by the late Tom McGrath to raise money for The Tom McGrath Trust (tommcgrath-trust.org.uk/).
Readers include:
PLUS A SERIES OF CURATED ANIMATIONS and new works by Professor Electrik Al
Neu! Reekie! is supported by Creative Scotland and DreamTower Productions.
@NeuReekie