Open The Owl
Fri 07 Feb 2020
- Sat 08 Feb 2020
21:00 (both days), 17:00 (8th Feb)
(50m)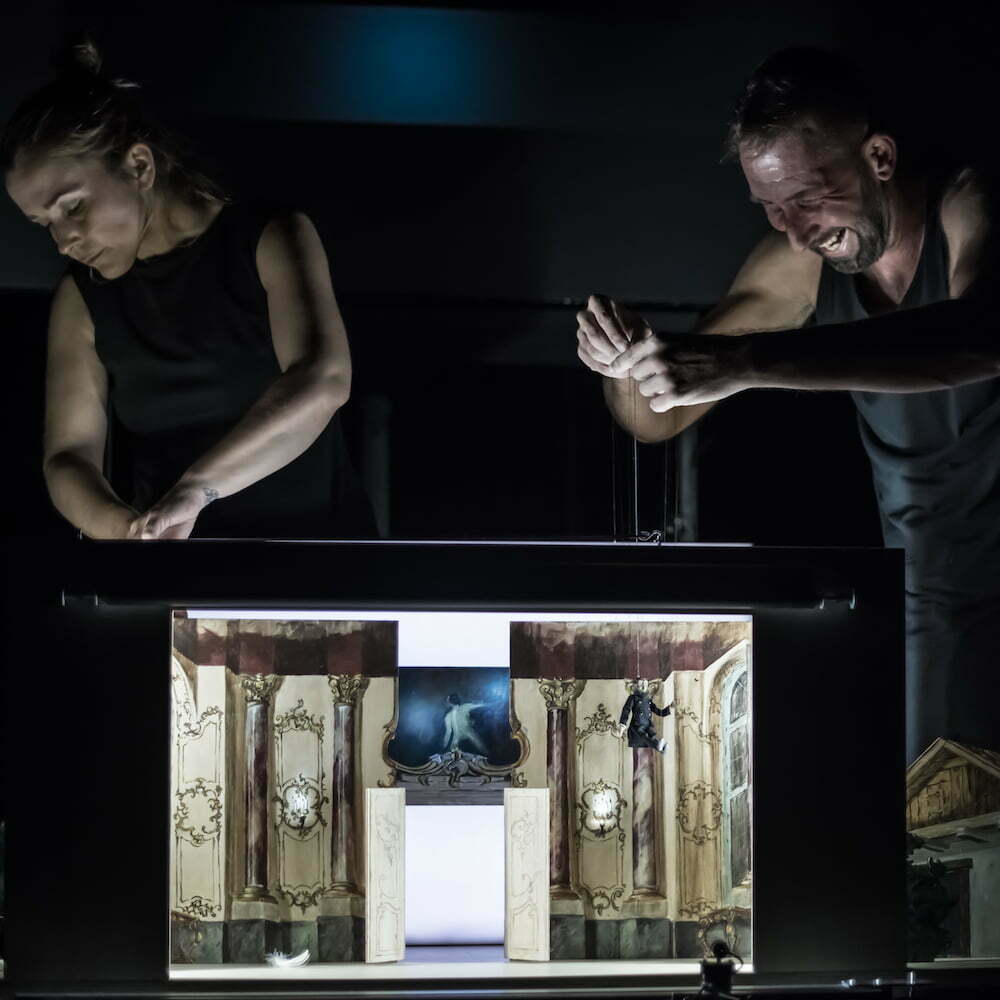 credit: Jaka Varmuz
_ Price: £12
/ £10
_ Age Group: 14+ (under 18s accompanied)
_ Venue: Main Hall
Company: Lutkovno Gledališče Ljubljana / Centre Dramatique National D'Alsace
Supporting company: Republic of Slovenia, Ministry of Culture, City of Ljubljana
A man is given the chance to gain all the worldly power and wealth he could possibly desire. All it will cost is the loss of his soul, something he doesn't even think he needs, in this life or the next…
A Slovenian version of Faust's cautionary story. No matter how clever you may think you are, attempting to outwit the Devil is never a good idea.
An immersive production which combines the style, techniques and inspiration of pioneering Slovenian puppeteer Milan Klemenčič's miniature theatre version of this classic tale with innovative contemporary filmic methods.
The Ljubljana Puppet Theatre (LPT) is the main Slovenian puppet theatre staging puppet and drama performances for children, youngsters and adults. Its predominant target audiences are children and young people. The public institution was established in 1948 (as the City Puppet Theatre) and has been based in Mestni dom in Krekov Square since 1984. In its work, the LPT builds on the hundred-year tradition of Slovenian puppetry. With the establishment of the Museum of Puppetry and the Ljubljana Castle, the LPT officially became the caretaker of this precious, century-old heritage. The theatre manages five regular and several smaller, occasional venues. At these venues, which offer seating for approximately a thousand people, it produces fifteen premieres a year and is visited by around 110,000 spectators.
Slovenian language with English surtitles. This performance requires the audience to be mobile. Seating can be provided on request. We can provide an SLI for the Q&A on request by Monday 13 January.