Pearly Oyster Productions: A Retrospective
Pearly Oyster Productions: A Retrospective
17:30
(1h20m)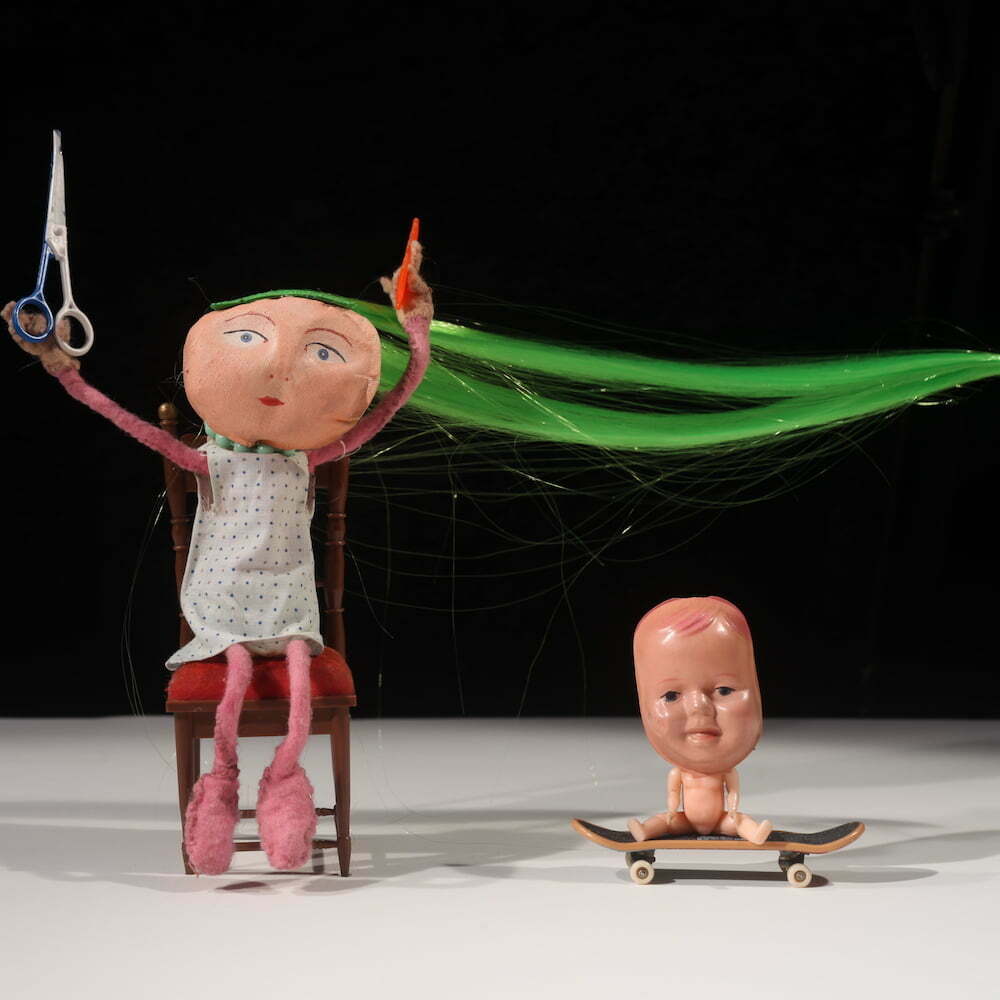 _ Price: £8
/ £6
_ Age Group: 12+ (under 18s accompanied)
_ Venue: Red Lecture Theatre
From potato prints to dancing clarinet reeds, the drawings of Eduardo Paolozzi to Queen Boudica, Roger Ballen's photographs to the everyday challenges faced by one random person – a weird and wonderful programme of creatively diverse worlds and different styles of animation.
Over the past thirty years leading UK animator Emma Calder has been dedicated to creating award-winning films. Making work which is innovative, challenging and original, she loves that you can cram so many ideas into short animated films. Emma will introduce her programme and at the end of the screening there will be an audience Q&A.
Emma Calder runs Pearly Oyster Productions, a versatile independent production company and design studio in Brixton, London, England. They design and make lots of things: animated films for television and cinema, animated commercials, pop videos, title sequences, music for animation, picture books, posters, fonts, web-sites, toys and stickers.
Clients include: Tate Modern, Thames and Hudson, Bloomsbury, Quercus, BBC, Channel Four Television, Creative Skillset.
Grants have been received from: The National Lottery, London Production Fund, Cultural Industry Development Agency, Thames Gateway Innovations Fund. Media 2 and others.
Pearly Oyster's award winning films include 'The Queen's Monastery' and 'The Kings of Siam'. Both films have been restored by the BFI and have been touring the world in their "Top of the World" program this year. In production is Random Person, a 52 episode viral animation series.
Emma's animated film for Norwich Castle Museum, Boudica: A Norfolk Story, is on permanent display in the Boudica Gallery in Norwich Castle Museum. Pearly Oyster's award winning film Roger Ballen's Theatre of Apparitions has won film of the month on HIIVE. It was shown in competition at Annecy June 2017. The film had it's World Premiere at Edinburgh International Film Festival (EIFF) 2016 and It's London Premiere was at The BFI London Film Festival 2016. For a full list of screenings see here. It was chosen by Sight and Sound Magazine as one of the best films of 2016.
Emma is included in the new documentary directed by Seb Barfield "The Secrets of British Animation" which aired last December on BBC Four.
These films contain little to no spoken dialogue and a strong visual narrative. There are no subtitles. Manipulate Festival can provide an SLI for the Q&A on request by Monday 13 January.