Reading and Céilí in Irish / Léamh agus Céilí I nGaeilge: Paddy Bushe (poetry, Kerry) and Gearoid Mac Lochlainn (poetry, Belfast)
Reading and Céilí in Irish / Léamh agus Céilí I nGaeilge: Paddy Bushe (poetry, Kerry) and Gearoid Mac Lochlainn (poetry, Belfast)
10pm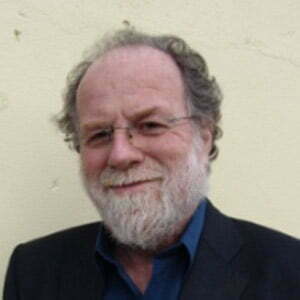 _ Price: £3.00
/ £2.00
_ Venue: Anatomy Lecture Theatre
With music by Caoimhin Mac Giolla Cathain. Wine and Beer will be served.
PADDY BUSHE was born in Dublin in 1948, and now lives in Waterville, Co Kerry. He has published eight poetry collections, most recently To Ring in Silence: New and Selected Poems (Dedalus Press, 2008).
GEARÓID MAC LOCHLAINN was born in 1966, grew up in West Belfast, and attended Queen's University Belfast. He has published four poetry collections of poems, including Na Scéalaithe (Coiscéim, 1999) and the bilingual Sruth Teangacha/Stream of Tongues (Cló Iar-Connachta, 2002).
CAOIMHÍN MAC GIOLLA CATHÁIN is a noted Irish-language singer/ songwriter. He plays with the Irish-language band Bréag and has recorded three albums. His first solo album is due for release this year.
Part of "Disassociated States"; a series of literary events in association with Irish Pages, featuring leading writers from the North and South of Ireland.