SFD: Stetson – Fox – Dunn
EML presents
20:00-23:00
(3h)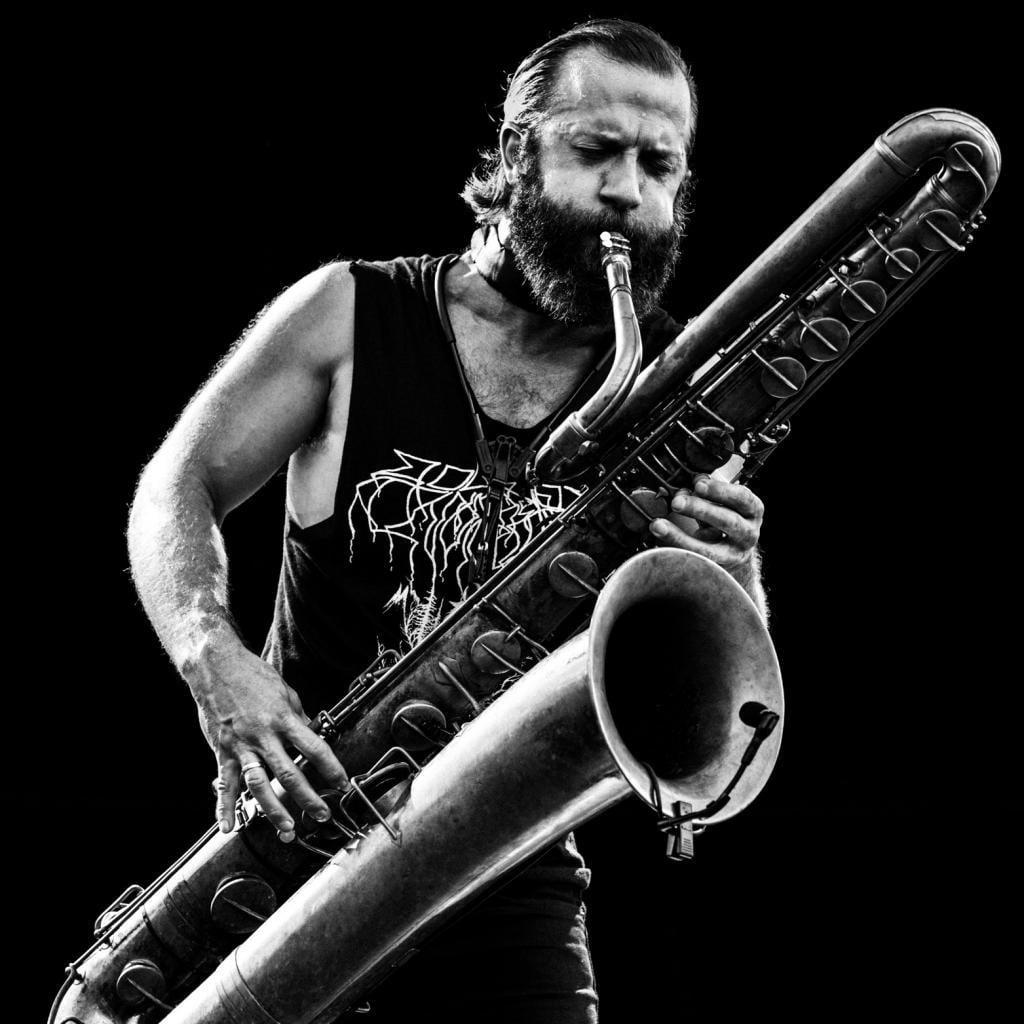 Colin Stetson. Festival de la Cité. Lausanne. Photo Marie Magnin
Standing only
_ Price: £18
_ Age Group: 16+ (under 18s accompanied)
_ Venue: The Dissection Room
A coup for Edinburgh, this is the only UK date by SFD, the new post-rock/jazz/metal, post-everything avant-garde American trio fronted by Arcade Fire/Bon Iver/The National collaborator Colin Stetson.
SFD is a collaboration between experimental saxophonist Stetson, who is renowned for his astonishing playing style and intense live performances, and fellow virtuoso musicians, drummer Greg Fox (Liturgy, EX EYE) and bassist Trevor Dunn (Melvins).
This is a rare chance to see Stetson, whose solo album 'All This I Do For Glory' was voted the best release of 2017 by BBC Radio 6 Music's Mary Anne Hobbs, in action.
Expect a mind-blowing music experience as three musicians push their bodies, instruments and playing techniques to the extreme in an often-improvised performance that creates a multi-layered, Mogwai-ish wall of sound that is both brutalist and beautiful.