Southern Exposure
Fri 21 Jun 2019
- Sat 22 Jun 2019
Fri (18:00-01:00) / Sat (14:00-22:00)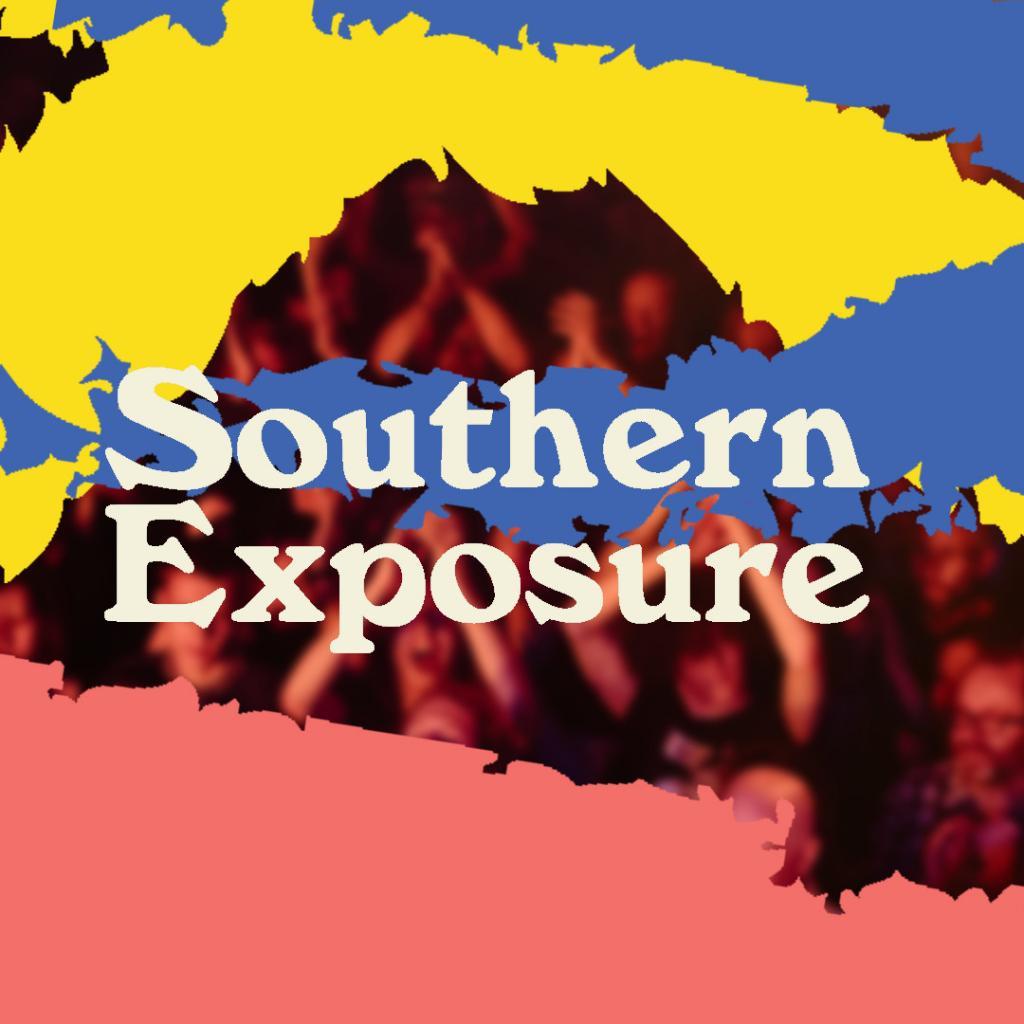 photo credit: Peter Dibdin
Standing only. Please contact venue with any access requirements.
_ Price: £25 Weekend Ticket
/ Fri £17 / Sat £18
_ Age Group: 16+ (under 18s accompanied)
_ Venue: The Dissection Room
Southern Exposure returns to Summerhall's Dissection Room this June with 2 packed days of the best in Scottish talent. As well as a wealth of the country's best musicians on offer, Summerhall's courtyard will keep you watered and fed with food and drinks concessions throughout!
Friday Lineup
The Pictish Trail's eloquent songs are as wildly varied as his selection of brightly coloured bobble hats and have seen him get mentioned in the same breath as his heroes Beck, The Beta Bandand Hot Chip. His extraordinary vocals reveal hidden depths and have been accompanied by everything from acoustic guitar to a full-on four piece metal band to throbbing dance beats and samples, and often during the course of the same gig.
Supergroup Piroshka are former Lush vocalist/guitarist (and former redhead) Miki Berenyi, former Moose guitarist KJ "Moose" McKillop, Modern English bassist Mick Conroy and former Elastica drummer Justin Welch. The connections between them are a veritably tangled family tree. Before they lived together and raised a family, Miki and Moose were notable figures on the so-called shoegaze scene, while Elastica were Britpop peers. After post-punk pioneers Modern English split for a second time, Mick became a latterday member of Moose, while Justin joined the reformed Lush in 2015. And when Lush required a bassist for what proved to be their final show (in Manchester) in November 2016, Mick stepped in.
Perhaps best described by The Guardian as "Infectious, like Prince on a trampoline", in two short years Glasgow-based duo Bossy Love have built an army of fans utterly captivated by their savvy, RnB-inflected pop; where deadly hooks and fearless, anthemic lyrics sit atop propulsive, rich production. Comprising Scottish producer, songwriter and drummer John Baillie Jr, and Australian vocalist and songwriter Amandah Wilkinson, the enigmatic duo, now known as Bossy Love, first crossed paths sharing a bill with The Futureheads in 2008
Carla J. Easton is the indomitable Princess of DIY Pop with a Post-Punk Ethos, fast emerging as one of Scotland's significant voices and prolific writers from Glasgow's rich musical landscape. Wondrous, synth-soaked and uncompromising symphonic pop, Easton started out writing in the now cult-like MySpace-kids FUTURISTIC RETRO CHAMPIONS before founding the Spector-esque Wunderkind Girl-Group TEENCANTEEN.
With sharp lyrics, a powerful voice and an ability to tell stories rarely heard in folk music, Harry Harris has established himself as one of the most exciting names on the UK singer/songwriter scene. His last album, 2015's Songs About Other People, was named Folk Album of the Year by The Telegraph, with single The Ballad of Ronnie Radford named Track of the Year by FATEA Magazine.
Saturday Lineup
Marking a new chapter in Meursault's recording career, Crow Hill sees Edinburgh's Neil Scott Pennycook make a move into the world of fiction with a collection of 'urban horror' vignettes set to music, with each song telling the story of a particular inhabitant of the titular town.
Accompanied by 12 unique illustrations (and cover art) by Pablo Clark, Crow Hill aims to give the audience an experience that is both immersive and unsettling, including a live show that has all the heart and intensity associated with Meursault, but now with an engaging narrative arc to give new purpose/meaning to proceedings.
With a new chapter comes a new home. Crow Hill is the first release from new, independent label Common Grounds Records, set up and run by Chamber Studios owner/engineer Graeme Young. Alongside 11 original songs by Pennycook, Crow Hill also features an elegiac interpretation of Country classic I Heard My Mother Praying For Me by Hank Williams Snr. Crow Hill was recorded by Meursault and Graeme Young at Chamber Studios (Edinburgh, Scotland) and mastered by Mandy Parnell at Black Saloon Studios (London, England) in the Spring of 2018.
Some pop stars make music for the sake of it. But for 21-year-old Be Charlotte – music is about meaning. It's the combination of her remarkable songwriting talent, a knack for sweeping melodies and the fierce sense of identity and self-worth which makes heads turn, not only in the UK. Even although she is still at the beginning of her career Be Charlotte has toured around Europe, North America and Asia as well as as sharing the stage with Major Lazer in Africa in 2018.
Luke Sutherland has played and collaborated with a host of groups over the years including Long Fin Killie, Mogwai, JomiMassage, Bows, Music A.M., Hauschka and Hynd. Rev Magnetic joins the list. The live band features, Audrey Bizouerne (Gift Horse), Sam Leighton and Gregor Emond.
SHHE is the alias of Dundee-based artist, musician and producer, Su Shaw. Fusing electronic soundscapes with ethereal vocals, SHHE's debut release, Eyes Shut, was premiered by Dazed and followed by performances at Neu! Reekie!, Hidden Door Festival and V&A Dundee 3D Festival. Under previous incarnations, SHHE has toured extensively throughout the UK and Europe, receiving acclaim on BBC 6 Music, BBC Radio 1, BBC Radio Scotland and KCSN.
Savage Mansion is a vehicle for the songs of Perth-raised singer and guitarist Craig Angus, elsewhere featuring a revolving cast of musicians that typically includes Taylor Stewart on drums and Andrew McPherson and Jamie Dubber from Catholic Action on second guitar and bass. Craig – who was previously in a band called Poor Things, and also plays guitar with Martha Ffion – made his debut under the Savage Mansion name in 2016 with a cassette tape EP released through Aberdeen label Cool Yr Jets, ahead of the debut double A-side PostMap postcard single for Lost Map in 2017 – 'Do You Say Hello To Your Neighbours? b/w 'Honeymoon'.
Callum Easter is an Edinburgh based singer of otherworldly rhythm and blues. His debut PostMap postcard double A-side single 'Here or Nowhere' / 'Back Beat' will be released on November 16, 2018, and offers a taste of his extraordinary debut album Here or Nowhere, which will follow in the spring of 2019.
Callum Easter has previously released two mini-albums – 2016's Get Don't Want and 2017's Delete Forever – through Soulpunk Records, receiving media acclaim from the likes of The Scotsman, The Skinny and Clash.
Little King is the alias of Matt Regan, a Glasgow based songwriter, composer and writer who harbours a conceptual, thematic approach to making albums. His work "makes a mockery of all the old boundary-defining labels such as 'gig', 'theatre' and 'spoken word', or indeed 'pop' and 'classical music' (The Guardian).