Summerhall and The Badwills present Carnevale
20.00
(5 hours)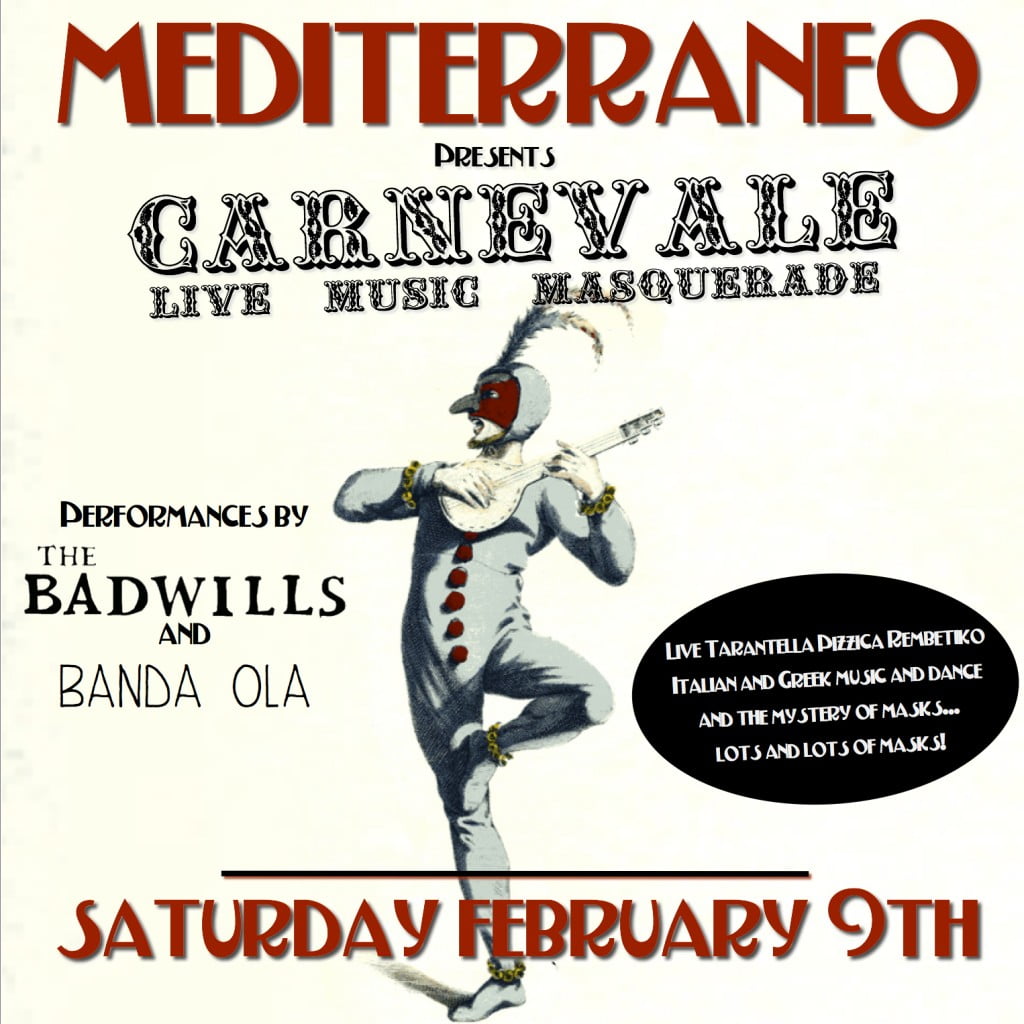 _ Price: £7.00 - includes a mask for you to wear
/ £5.00 - if you bring your own mask
_ Age Group: 18+
_ Venue: null
Tickets
Ready to dance, stomp and sing?
Summerhall and The Badwills present Carnevale, the second appointment in the Mediterraneo series, a live music masquerade with dance and entrancing stories woven through the rhythms and sounds of tarantella pizzica and rembetiko.
Carnevale. The time of the year when the world is turned upside down. The fool becomes wise, the rich poor, the beautiful ugly, the servant Harlequin is master for a day and Pulcinella the liar has come to say the truth.
First on stage, Banda Ola invite you to a musical journey along the jagged coastline of Greece, lyre lute and mandolin moving from Cypriot music to Rembetiko, and Cretan folk.
The Badwills will then take over with their furious mix of tarantella pizzica and tammuriata. A collective of musicians from Italy and beyond, The Badwills move between the alleyways of Genoa and Napoli and the piazze of Sicily and Puglia, opening a window on the lights and shadows of Italy.
It's a night of masks, of mysterious creatures, of characters come out of the Commedia dell'Arte, from the canals of Venice and the streets of Athens.
Come with your favourite carnival costume and join the Masquerade.
And remember "Semel in Anno, Licet Insanire"- "Once a year we can all go mad"
http://www.youtube.com/watch?v=AH49Ln_crl8