Summerhall Hogmanay – The Detroit Motown Disco
Summerhall Hogmanay – The Detroit Motown Disco
Summerhall
9pm - 3am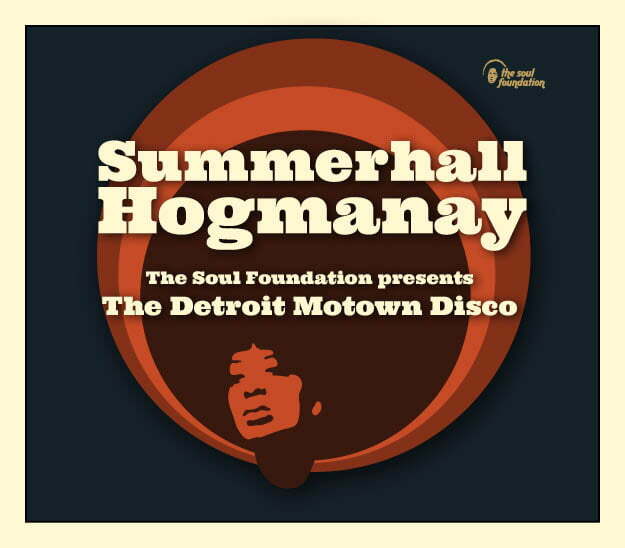 _ Price: This event is now sold out.
_ Age Group: 18+
_ Venue: The Dissection Room
Leave your good job in the city, let your love lift you higher and higher, Summerhall Hogmanay's Signed, Sealed and Delivered. It's yours.
The annual party will see in the bells in Edinburgh's favourite curious and unique party space – Summerhall's Dissection Room.
The SOUL stage is set. Dance into 2015 with the live Detroit Motown Disco at Edinburgh's Summerhall. Groove the night away with a live floor-filling soulful set, of high-energy Motown classics from the likes of Marvin Gaye, Stevie Wonder, Temptations, Four Tops, Martha Reeves, Isley Brothers and a host of other Soul artists.
Alongside live performances lighting up the old Veterinary college on the Meadows – The Soul Foundation will bring in 2015 with DJ sets, roller disco guys and gals, soul-train vibes and disco galore.
Featured DJs include DJ NormaJean, DJ Afro and DJ Ruffin, playing a whopping selection of 70's & 80's disco, Motown, Northern Soul and much, much more.
Live music comes from the sweet four part harmony vocals of the Harmonettes will perform a scintillating set of sparkling, sweet party tunes. Disco balls, Disco Booths, Disco Dancing Girls. All brought together to create a Disco and Soul night to remember. Try saying no to the Soul Train Dance-Off – and of course there will be prizes for best dancers and best Disco/Motown outfit.
Early Bird and Group Ticket purchases will go in the draw for a VIP passes.