Summerhall's Beer FestivALE!
Summerhall's Beer FestivALE!
Summerhall
Fri 15 May 2015
- Sat 16 May 2015
14:00 - 19:00 & 20:00 - 01:00
(5 hours)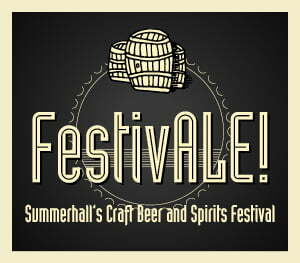 _ Price: £8 per session
_ Age Group: 18+
_ Venue: Summerhall
Summerhall's beer and spirit festival is back for its spring outing! It's always glorious weather in May so we are opening up the courtyard, dusting off the parasols and digging out the sun tan lotion.
As we continue to develop our popular Beer Festival and build on the winter reboot we welcome back Williams Bros, Top Out, The Rum Boys, Summerhall's Bizarre Bottle Bar and of course the home grown strengths of Pickering's Gin and Barney's Beer and invite kings of apple-ation as newbies to the FestivALE Thistly Cross Cider – to give you that summer feeling!
We will have stalls in the Courtyard and in the Dissection Room – whatever the weather – but as previous years we've booked the sunshine so join us for a sizzler… we will also have some excellent street food keeping you well fed.
The ticket price includes access to the stalls, music, brewery and distillery tours (day sessions) DJs (evening sessions) and FOUR beer tokens that can be exchanged at the event bars for £4 worth of drinks.
It's going to be the best ever!