The Big Ten for Christmas
The Big Ten for Christmas
404 Ink & Neu! Reekie!
18:00-22:00
(4h)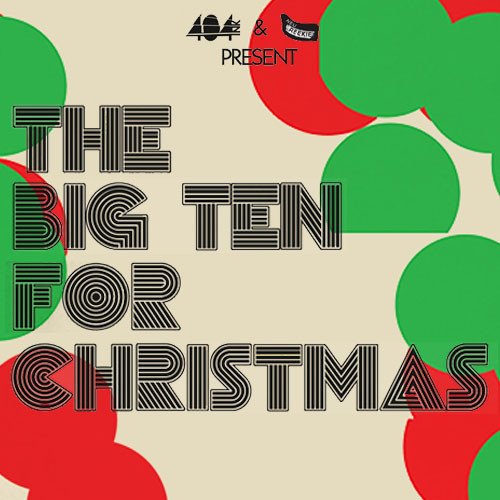 Standing Only. 27 stairs to venue
_ Price: £16
/ £14
_ Age Group: 16+ (under 18s accompanied)
_ Venue: The Dissection Room
What to do when your favourites Neu! Reekie! & 404 Ink have birthdays to celebrate?
Throw the best Xmas party in town, obviously. Proudly presenting: THE BIG TEN AT CHRISTMAS! Raise a glass to Neu Reekie's 8th year and 404 Ink entering their terrible twos on 14/12.
Neu! Reekie! only went and enlisted 2018 Orwell Prize winner Darren 'Loki' McGarvey to conjure up a unique Edina performance for the night! Alongside this we'll be treated to a joint set from two of Scotland's brightest musical flames: Honeyblood's Stina Tweeddale joins forces with Siobhan Wilson for a special performance.
On top of that a Neu! Reekie! favourite – artist / provocateur / animateur, the one and only Bill Drummond will be with us.
To help celebrate, those 'nasty women shaking up the book industry' at 404 Ink bring performances from flash fiction extraordinaire Helen McClory, powerful poetry performer Nadine Aisha Jassat & then hilarious short story concocting Chris McQueer.
AND blessed be the fruit, that's no even it for now! Neu Reekie! & 404 Ink are elated to unfurl a virtual visit from THE MARGARET ATWOOD, who will beam live from Canada straight into our shindig / up onto the big screen in Summerhall. Margaret joins us for a blether, an EXCLUSIVE reading and a Q&A. Get your Handmaid's Tale thinking caps on. PRAISE BE!
And more surprise thrills on the night.
With hosting and more from:
Michael Pedersen & Kevin Williamson
Team 404 Ink
Jesus & Santa
All aboard:
Margaret Atwood (live video set)
Stina Tweeddale & Siobhan Wilson
Darren Loki McGarvey
Bill Drummond
Helen McClory
Chris McQueer
Nadine Aisha Jassat