The Dose Maketh the Poison
The Dose Maketh the Poison
The University of Edinburgh and Heriot-Watt with RSC
19:30 - 21:30
(1h with refreshments after)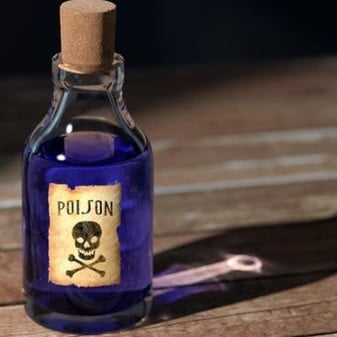 Unreserved seating. 14-24 steps to seating.
_ Price: Free (ticketed)
_ Age Group: All ages (under 18s accompanied)
_ Venue: Red Lecture Theatre
In this lecture, Dr Michelle Carlin will investigate the role of analytical chemistry and the advances which have helped to solve toxicology cases. Dr Carlin will consider a number of cases involving a variety of potential poisons and the analytical techniques used through the ages. We will explore the challenges encountered in the interpretation of toxicology cases to establish if the dose maketh the poison.
Dr Michelle Carlin studied at Heriot-Watt University in Edinburgh on the BSc (Hons) Colour Chemistry degree with a spell in a dyehouse in the Scottish Borders before embarking on a career in analytical chemistry. After some time spent in a contract research organisation in Edinburgh, Michelle went onto continue her education with an MSc in Forensic Science at Strathclyde University.
A research project was carried out in the toxicology department of the Institut de Recherche Criminelle de la Gendarmerie Nationale (IRCGN) in Paris, using liquid chromatography-electrospray ionisation-mass spectrometry (LC-ESI-MS). After this, Michelle became the manager of a workplace drug testing laboratory in the North East of England before taking up a teaching position as Lecturer in Forensic Science at Teesside University where she spent 3 years.
In 2009, Michelle joined Northumbria University as Lecturer in Forensic Chemistry where she carries out research in analytical toxicology and the role of toxicology in death investigation. Since then Michelle has gone on to feature in a variety of radio broadcasts and articles, with 'From Northumbria with Love' featured in Chemistry World, which touched on the topic of Salisbury spy-poisoning case last summer*.
Refreshments and cakes will be available after the event and the event is open to all. Please contact the organiser if there are any specific dietary requirements or any additional requirements! We particularly welcome those without a chemistry background