The Price of Everything (12A) – Film Screening
The Price of Everything (12A) – Film Screening
19:30 - 21:10
(1h40m)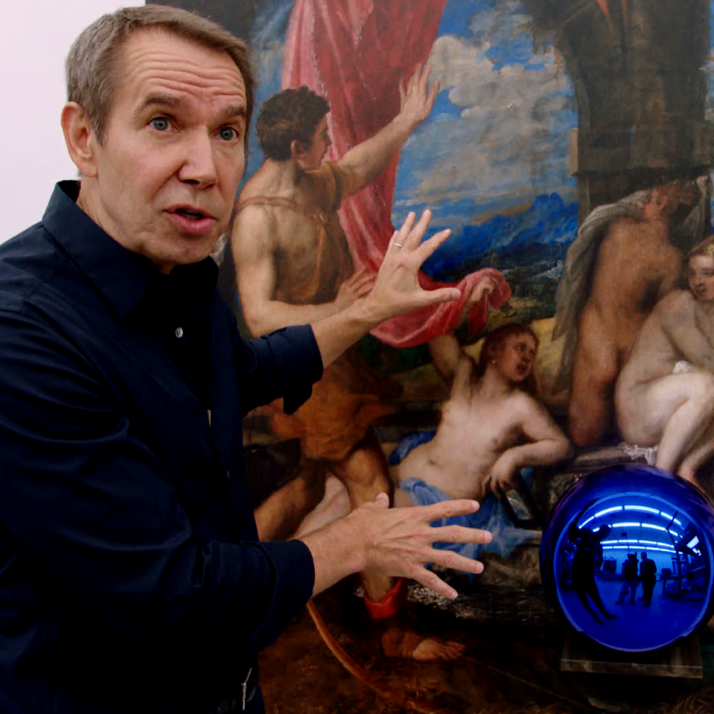 Unreserved seating. Please contact venue with any access requirements.
_ Price: £8
/ £6
_ Age Group: 12A (under 18s accompanied)
_ Venue: Red Lecture Theatre
Exploring the labyrinth of the contemporary global art world, The Price of Everything examines the role of art and artists in today's money crazed, consumer-led international market. Featuring real-life accounts with collectors, dealers, auctioneers and a broad range of artists, from current market darlings Jeff Koons and Gerhard Richter, to one-time up and coming abstract expressionist Larry Poons, a contemporary of Lichtenstein and Rauschenberg in 1960's New York.
The film exposes deep contradictions as it holds up a mirror to contemporary times and questions the values of all that has been created in that image. It tells the story of the venerated and the vulnerable, of soaring successes and failed careers, and encompasses all that is at play within the volatile dynamics of pricing the priceless.
"There are a lot of people who know the price of everything and the value of nothing." –  art collector Stefan Edlis quoting Oscar Wilde
Part of the Social Features series – a new documentary film night screening arts, culture and politics.