The Skids & Big Country
Synergy Concerts
19:00-22:30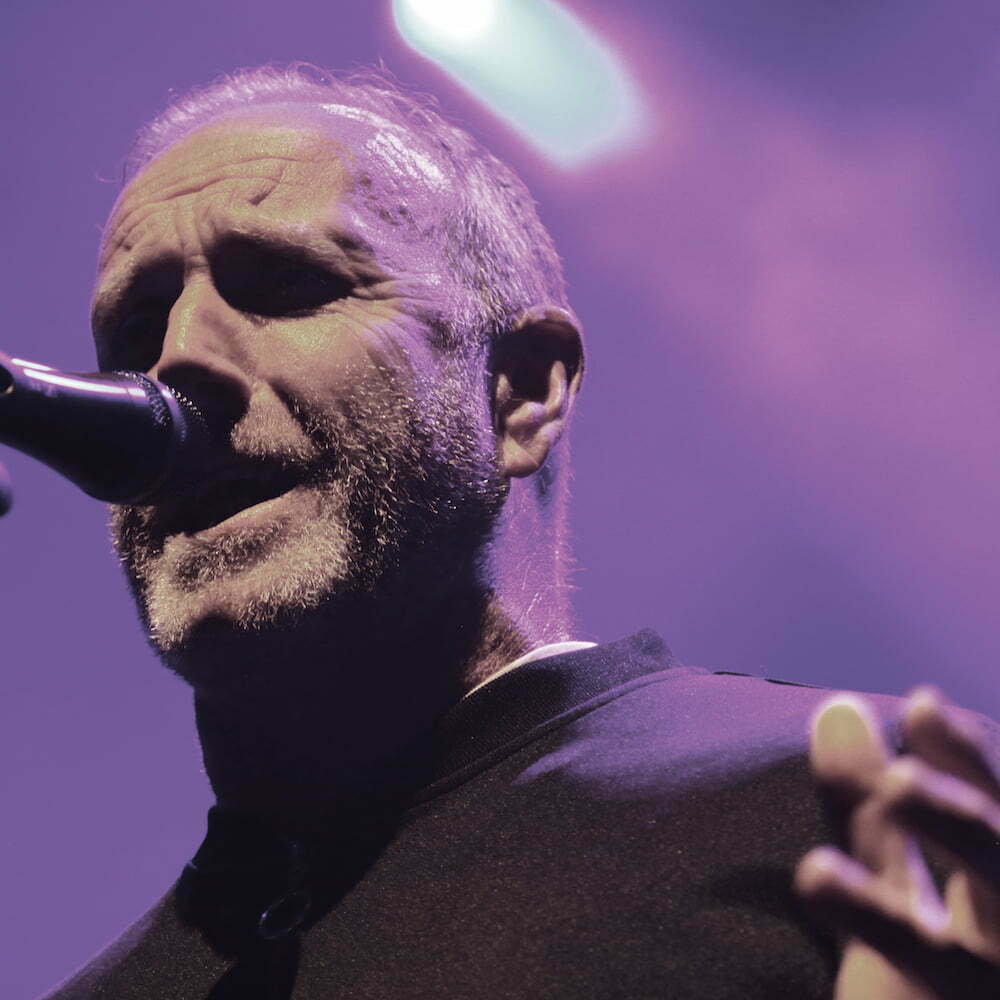 Credit: Nick Henderson
Standing only. Event takes place outside.
_ Price: £32
_ Age Group: 16+ (under 18s accompanied)
_ Venue: Courtyard
Tickets
The Skids formed in 1977 in their home town of Dunfermline, Scotland by Richard Jobson, Stuart Adamson, Bill Simpson & Tom Kellichan. After releasing an independent single the band were played by John Peel, supported The Clash in concert and then were signed to Virgin Records in 1978. Their first singles were 'Sweet Surburbia', 'The Saints are Coming' and 'Into the Valley' – the latter reaching the UK Top Ten in early 1979.
Their seminal debut album 'Scared to Dance'; came out in 1979 and was quickly followed by two chart singles – 'Masquerade' and 'Working for the Yankee Dollar'. Both singles were taken from the Bill Nelson (Be Bop Deluxe) produced second album 'Days in Europa'. The album also featured new member Rusty Egan of Rich Kids & Visage fame after the departure of Tom Kellichan. The band released two more albums 'The Absolute Game' (1980) and 'Joy' (1981) before splitting. Stuart Adamson went on to have worldwide success with his new band Big Country.
BIG COUNTRY
Formed in 1981 by guitar playing founder members, the late Stuart Adamson and Bruce Watson, both native of the band's hometown Dunfermline in Scotland. Initially driven by a shared vision of widescreen guitar melody, harmony and lyric, the classic Big Country sound was further enhanced later that summer by the arrival of drummer Mark Brzezicki and bass player Tony Butler. This is the Big Country that (with Producer Steve Lillywhite), recorded the classic debut album 'The Crossing' in 1983.
The band broke massively worldwide with the release of the album's classic singles 'Fields Of Fire', 'Chance' and signature song 'In A Big Country', which went on to become massive worldwide hits, selling over 2 million copies and driving 'The Crossing' to 3 prestigious Grammy nominations in the USA.
The run of success continued throughout the 1980′s with the release of the anthemic single 'Wonderland' and the second album 'Steeltown' (1984), which debuted at Number 1 in the UK and contained the hit singles 'East Of Eden, 'Just a Shadow' and 'Where The Rose Is Sown'.