Theatre Jukebox
Stand & Stare
Tue 14 Aug 2012
- Sat 18 Aug 2012
11.00
(7 hours)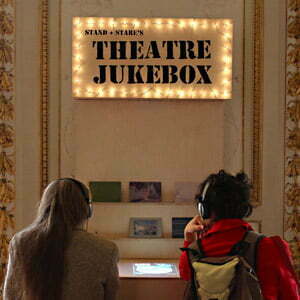 Find Theatre Jukebox inside the shop
_ Price: non ticketed
_ Venue: Summerhall
Theatre Jukebox is an arcade-style cabinet that plays stories instead of records and allows you to choose the chapters you want. Take a seat at the jukebox, slip on some headphones, choose a photograph and delve into a treasure trove of memory.
Theatre Jukebox uses material and inspiration from the Mass Observation Archive, which has documented everyday life in Britain from 1937 to the early 1950s, and continuously since 1981.
Funded by Arts Council England with support from Mass Observation Archive, FutureEverything, Pervasive Media Studio and the Ross Charitable Trust.