Transfigured
20:30 - 21:40
(1h10m)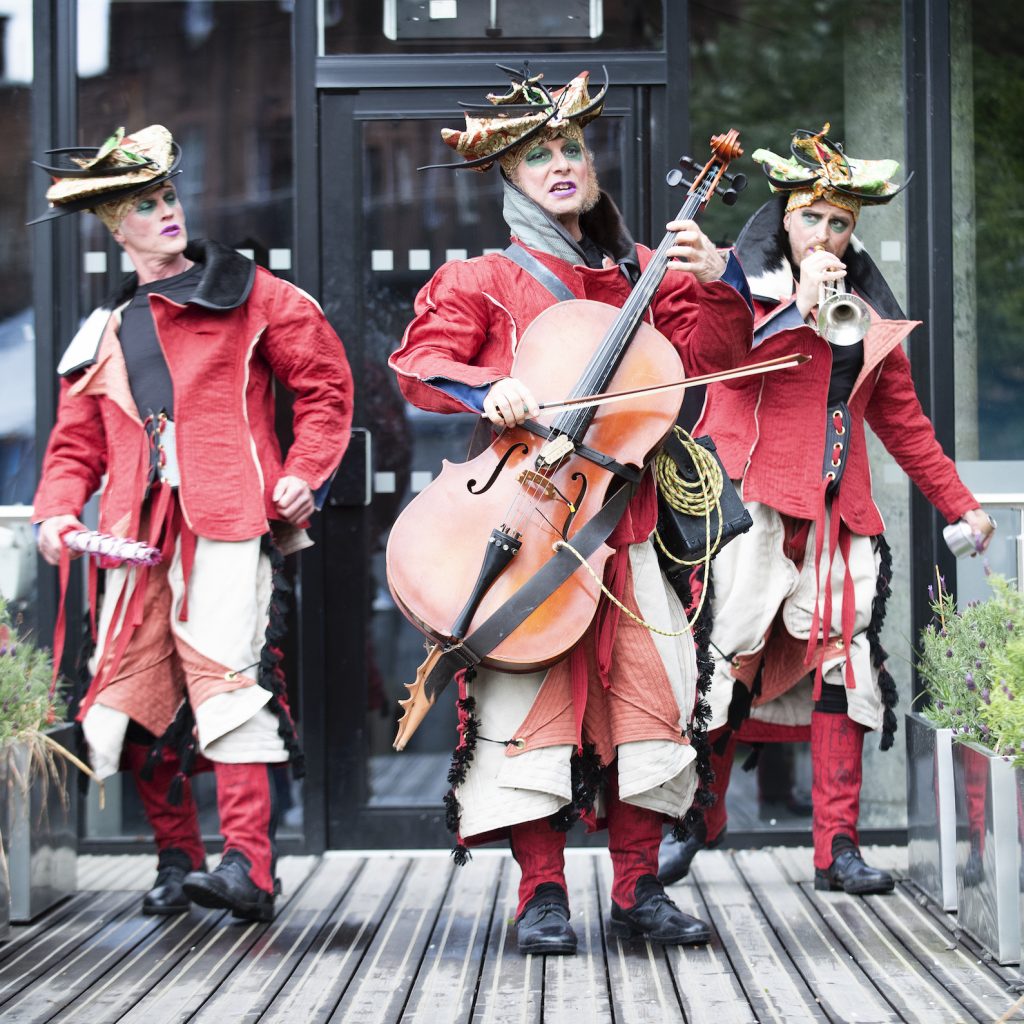 credit: Gareth Easton
Audience are required to be mobile.
_ Price: £12
/ £10
_ Age Group: 16+ (under 18s accompanied)
_ Venue: The Dissection Room
Company: Oceanallover
In 2002 on a country road, a pack of cards was thrown from a car window and over a hedge. While in the air the pack burst open and the cards were scattered across hedge and field and road. Some cards landed face up. The hand dealt that day has moved on and outwards into this moment. The cards have become manifest, they have something to say. Pick a card… any card…
One of Scotland's leading visual theatre ensembles, Oceanallover utilises virtuosic, multi-layered music and sounds, striking physicality and movement, and elaborate and fantastical costumes to create dynamic new, collaborative work in its own inimitable style. A sounding together of all things, a cacophony, a diapason of understanding, performers and audience will step across a threshold of knowledge into a new world of the imagination and experience.
Oceanallover is a company making live performance and design. We have been making work since 1995 both individually and in collaboration with a wide range of artists and organisations in the UK and Internationally. Recently we have shown work in Scotland, Hungary, France, Italy, Sri Lanka, Slovakia, New Zealand and England. Much of our work is designed for outdoor sites and unusual or surprising locations.
A promenade performance with BSL integrated.