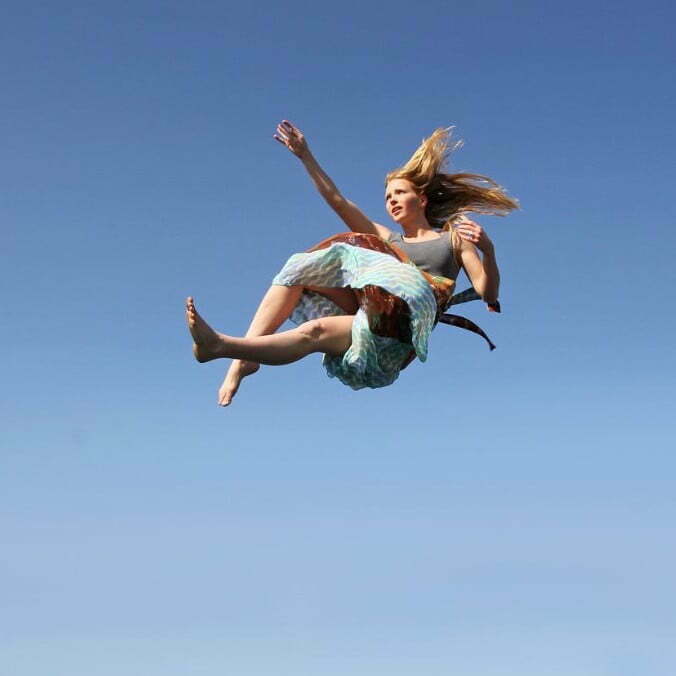 _ Price: £3
_ Age Group: 10+ (under 18s accompanied)
_ Venue: Anatomy Lecture Theatre
Company: Visible Fictions
The odds of perishing in a commercial plane accident are 29.4 million to one. Reassuring. Except if you're the one. As emergency masks plummet, engines sequel and hand baggage flies from the overhead bins, two strangers hold hands. Scared and breathless, their lives flash past as they face their final moments together.
Exploring themes of luck and choice, fate and coincidence and above all what it means to connect with someone, this work-in-progress, created by one of Scotland's leading theatre companies, is a fantasy table-top exploration where time is turned upside down and all the things that matter start to make sense.
The presentation will be followed by a Q&A.
We are Visible Fictions and we love telling stories. For 27 years we have been creating innovative and dynamic theatrical experiences and creative learning projects for young people of all ages and adults. You can find our work on stage and screen, and in parks, boats, bikes, libraries, schools and wherever we can make them happen! We take these stories all over the world. Our aim is to get people thinking, talking, sharing and creating. We do this by mixing things up and turning stories on their head, as a result no two Visible Fictions shows are alike but all guarantee an equally memorable and powerful experience.