V=mc² (BEING HUMAN)
VOXedinburgh
19:00 doors open, 19:30 start - 22:00
(2.5 hours)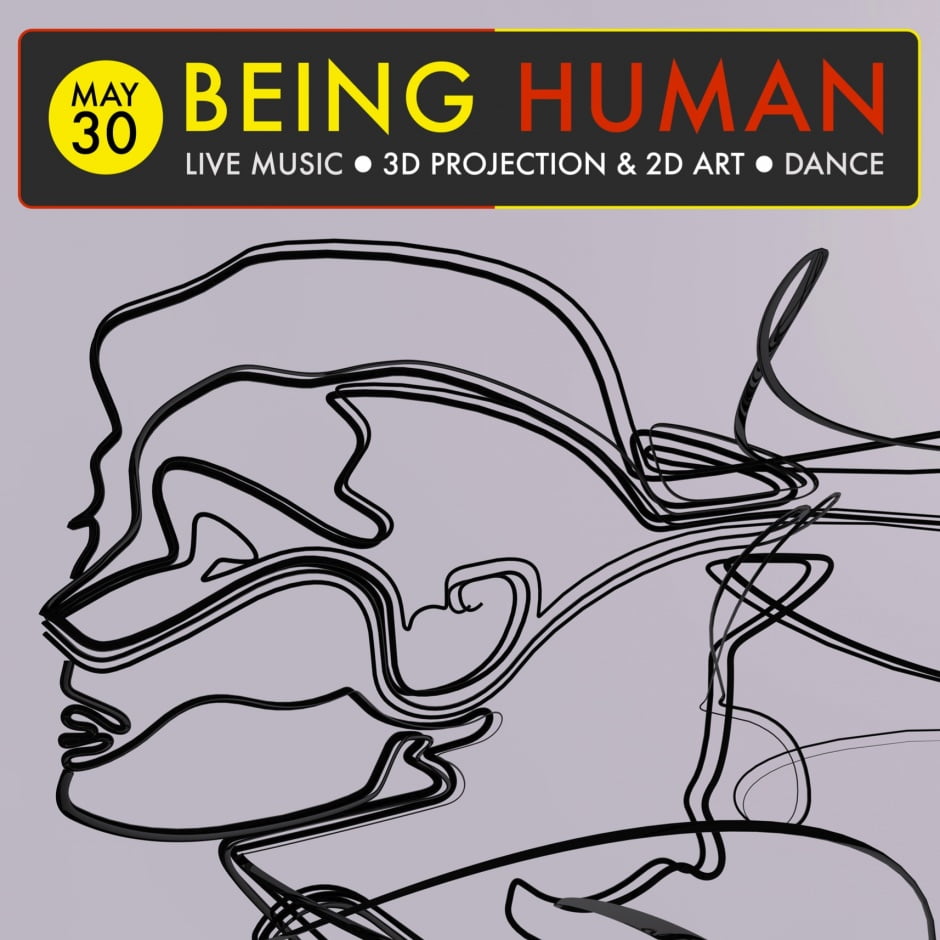 _ Price: £8
/ £6
_ Age Group: PG
_ Venue: Old Lab
BEING HUMAN is the third V=mc² collaboration, bringing together 3D projection and 2D art, supported with music and dance – each collaboration has been chosen by the audiences.
An exhilarating combination of sights and sounds explores what being human means for different people – we are supporting people around the world through kiva.org with the monies we have raised (49 people and groups so far).
We are very excited to announce our artists and artisans include: Fridge Master, Anouk de Grout, Grayson King, Adventures in Light, We Are Tall Order, Janine Wyse, Basia Mindewicz, Carolien Wylie, and J A Sutherland.