Wanderlust: Vagabond & Morvern Callar
Wanderlust: Vagabond & Morvern Callar
19.00, 21.15
(105mins, 97mins)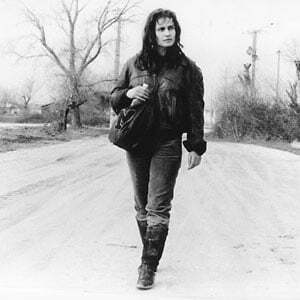 _ Price: Concessions: £7.00 double bill, £5.00 single bill
/ Concessions: £6.00 double bill, £4.00 single bill
_ Age Group: 15+
_ Venue: Red Lecture Theatre
Two women attracted to the open road and a life of drift.
Agnes Varda's haunting film Vagabond (1985) is about the last days in the life of Mona, a homeless woman wandering through wintry South France and the array of characters she meets on the way. A film made all the more memorable by Agnes Varda's poetic, painterly images. It won the top prize at Venice Film Festival.
In Morvern Callar (2002) spirited Morvern uses the death of her boyfriend as a means of escaping her dreary small-town existence and heads to sunnier climes. A dreamy adaptation of Alan Warner's remarkable debut novel starring Samantha Morton and directed by Lynne Ramsay (We Need To Talk About Kevin).
A double bill of films about wandering and the quietly rebellious act of leading a life free from constraints.