Your Robot Doctor Will See You Now
Your Robot Doctor Will See You Now
Centre for Biomedicine, Self and Society at the University of Edinburgh
19:00 - 20:30
(1h30m)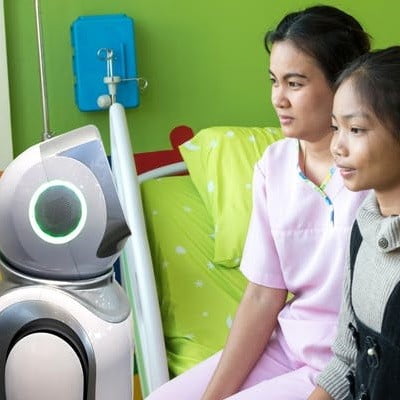 _ Price: Free (ticketed)
_ Age Group: 18+
_ Venue: Anatomy Lecture Theatre
Artificial Intelligence can be applied to almost any field in medicine, and its potential contributions to biomedical research and delivery of healthcare seem limitless.
AI has the capacity to make healthcare more efficient and patient-friendly; speed up and reduce errors in diagnosis; help patients manage symptoms or cope with chronic illness; and help avoid human bias and error.
The use of AI in healthcare will require the development of new technologies to support human-AI interaction. Understanding human-AI relationships and the social, moral and ethical issues around the use of these technologies is critical.
Join us for a discussion of how artificial intelligence is already shaping the future of healthcare and bring along your phone to have your say about the issues raised.
This event is part of the Being Human Festival