FESTIVAL PROGRAMME 2021
6 – 29 August 2021 | Venue 26
Welcome back to Summerhall and to our 2021 Fringe festival programme.
After a difficult (really difficult) year and a bit, we are so happy to be presenting artists' work to audiences again.
Thank you to everyone who helped us survive, by donating to our Crowdfunder campaigns, postponing your gig tickets, buying pints in the Courtyard Bar or sending us messages of support. Summerhall wouldn't have made it this far without you, and we are profoundly grateful for your help.
For Fringe 2021, you can join us wherever you are in the world, whenever you want, to watch work online and on demand. You can join us online to meet the artists and find out more about them and their work in a series of live discussion events. You can join us to watch new live work, created for an online space. And you can join us in person in Summerhall's Secret Courtyard to experience live music, theatre, dance, spoken word and storytelling once again.
However you choose to experience our programme this year, we are excited to welcome you back to Summerhall, and looking forward to sharing some brilliant, innovative and resilient artists' work with you.
– Verity Leigh, Programme Manager
"SUMMERHALL ISN'T JUST AN EXTRAORDINARY PLACE TO SEE THEATRE WITH A PROGRAMME OF UNEQUALLED DIMENSION, BUT A VILLAGE, A COMMUNITY, A PLACE TO FEEL – HOWEVER FANCIFULLY – THAT YOU BELONG, AMONG ALL THE MADNESS."


THE STAGE, AUGUST 2017
Festival Events…
Event Categories: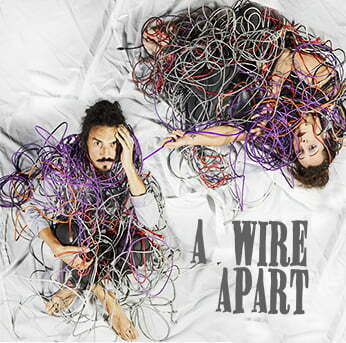 Fri 06 Aug 2021

-

Sun 29 Aug 2021
Paper Doll Militia
Does instant connectivity help our attempts to make meaningful relationships with our surroundings and our fellow humans? Or does it reinforce feelings of isolation and inadequacy as we reflect upon and react to connections made and lost? A dynamic exploration of the ways in which modern methods of communications affect us all, using dance, physicality, aerial acrobatics, tight-wire walking and original music. A modern love story set in our digitally connected world. Distanced by a world of wires, two lost individuals work on finding each other, but in doing so must first find themselves.