Food & Drink
Summerhall is home to two bars, The Royal Dick and The Gallery Bar, both fully stocked with a wide selection of locally produced drinks and seasonal food.
Once part of the Dick Vet School, these unique spaces have been completely transformed into two unique café-bars, right in the heart of Summerhall.
Proudly boasting a broad choice of draught beers, bottles and cocktails (including Barneys Beer and Pickering's Gin, both produced on-site), alongside cosy hot drinks and tasty light bites, The Royal Dick and The Gallery Bar are unlike any other bars in Edinburgh.
The Royal Dick / Courtyard Bar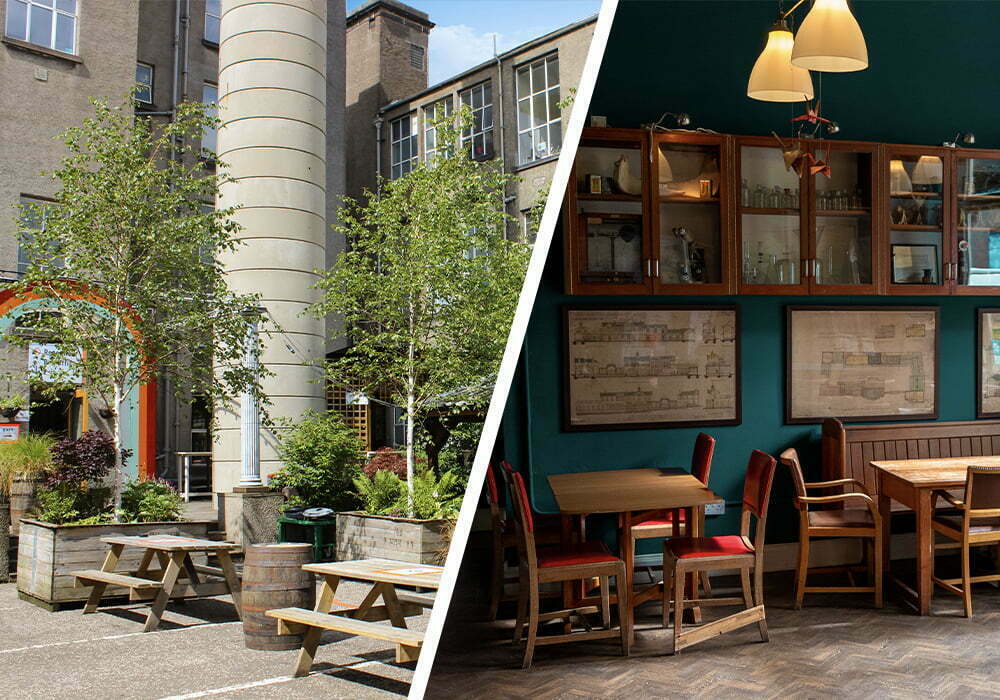 The Royal Dick was once the Small Animal Hospital of the Dick Vet School, now creatively transformed into a completely unique destination bar/café. The décor is a quirky mix of art from all over the world, authentic Dick Vet School fittings and contemporary design.
The Royal Dick is also home to Summerhall's Courtyard Bar, the perfect spot to grab some fresh air on a warm summer evening.
The Gallery Bar
An impressively designed open-plan café-bar, The Gallery Bar is inspired by Summerhall's reputation as one of Edinburgh's leading visual arts destinations.
Located in the old Library of The Royal Dick Vet School and overlooking the Meadows (one of Edinburgh's largest and most beautiful parks), the bar is light, warm and welcoming, whether meeting friends for a lunchtime coffee or as a relaxed evening destination.
---