Residents Activity
Resident Zones
---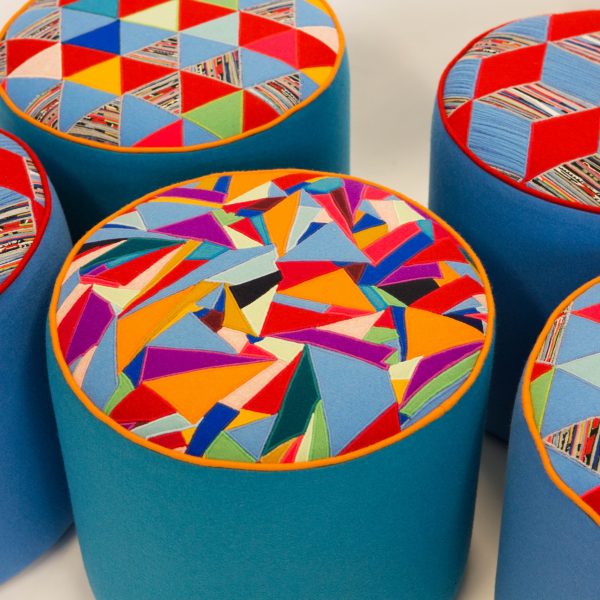 Tapestry and textile artist, maker and master embroiderer Laura Lees has recently moved from London and into Summerhall to continue her work for a broad range of high end interior designers, as well as her own furniture, art and private commissions.
Initially running her distinctive embroidery focused fashion label in London with diffusions for Topshop and ASOS, Laura evolved her work to include her love of architecture, design and interiors and is now a sought after consultant and maker for clients as diverse as RIBA, Waldoworks, David Collins, The Wrong Shop and more.
Keen to share her knowledge Laura also holds workshops for the public and private companies exploring the benefits of embroidery for communication, team building and creative expression.
Tel: 07733440038