A Night of Knowing Nothing
Cinemaattic
Sat 28 May 2022 @ 6:30 pm

-

8:15 pm

£8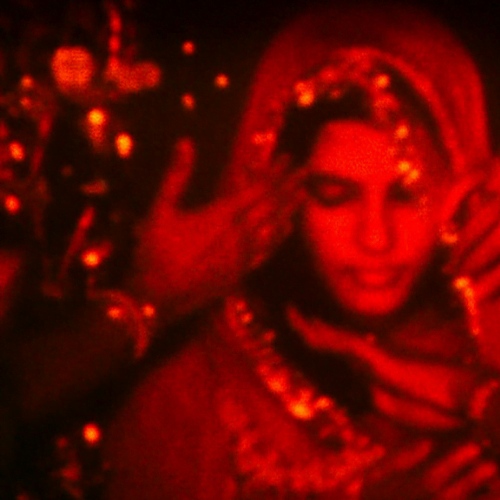 Contains representation of mild violence and protest, and flashing lights. Hindi and Bengali with English subtitles
For additional access requirements, please contact the venue directly.
L, a university student in India, writes letters to her estranged lover, while he is away. Through these letters, we get a glimpse into the drastic changes taking place around her in contemporary India. Merging reality with fiction, dreams, memories, fantasies and anxieties, an amorphous narrative unfolds.
A film that is a love letter, a poem to cinema, and a reminder of the need for collective action in our societies. 
The film initially lends itself to investigative fictional storytelling before exploring the political contradictions of contemporary India. Combining a mixture of found footage, sketches and her own material, director Payal Kapadia – an alumna of the Film & Television Institute of India – repositions the work of fellow students at other educational establishments, charting the fractious relationship between a nation's youth, its rigid caste structures, its families and its far-right government. Among many other ideas and leads, A NIGHT OF KNOWING NOTHING also aims to reimagine the role of a film school in this turbulent and often violent political epoch.
Awarded Best Director in Cannes Quinzaine 2021, selected at Toronto International Film Festival, New York Film Festival, IDFA and FID Marseille, one of the most critically acclaimed films of the year.
This is an ICA CINEMA Distribution release. 
THE PERSONAL IS POLITICAL (DOUBLE FEATURE) 
* Screening part of CinemaAttic's ADRIFT, a film season bringing essential world cinema to Scotland this spring.
These sessions are programmed following the classic "Double Feature" format (£8 x 2 films). We've paired this film with Natalia Garayalde's SPLINTERS (8.30pm). One takes place in India, the other in Argentina, both use delicate materials such as personal archives to develop wider reflections on national politics, government corruption and collective trauma, both formally impressive, both pushing the boundaries of creative documentary forward. So you can go home, but we strongly recommend you to enjoy these films together.
"One of the year's most electrifying debuts, Payal Kapadia's hybrid feature A Night of Knowing Nothing is a fever dream of impossible love tied to a broader reflection on contemporary India"
"A haunting low-fi meditation on memory, social class and political protest"The Film Verdict
"Payal Kapadia's dreamlike protest documentary is personal and political (...) A vivid portrait of revolt and oppression, love and pain, and philosophical thought threatened by nationalist agenda"Indie Wire
Event Category:
See Also: Film