A Wire Apart
Paper Doll Militia
Fri 06 Aug 2021

-

Sun 29 Aug 2021

£8 – £10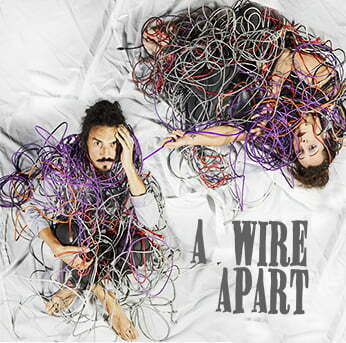 Does instant connectivity help our attempts to make meaningful relationships with our surroundings and our fellow humans? Or does it reinforce feelings of isolation and inadequacy as we reflect upon and react to connections made and lost? A dynamic exploration of the ways in which modern methods of communications affect us all, using dance, physicality, aerial acrobatics, tight-wire walking and original music. A modern love story set in our digitally connected world. Distanced by a world of wires, two lost individuals work on finding each other, but in doing so must first find themselves.
Meet the Artists:

Join the team behind the show for a free online Meet the Artist event on Friday 27th August @ 8pm.

Hosted by Summerhall's programming team via Zoom, this post-show discussion offers you the chance to find out more about the production, hear from the artists about the ideas behind the show, and ask your own questions.

Free event. RSVP required in advance – click here to book your space.
Event Categories: