Adults in the Room (15)
Screen Horizons
Sun 01 May 2022 @ 5:00 pm

-

7:02 pm

|

Recurring Event

Show all performances

One event on Sun 12 Jun 2022 at 5:00 pm

One event on Sun 26 Jun 2022 at 7:30 pm

£8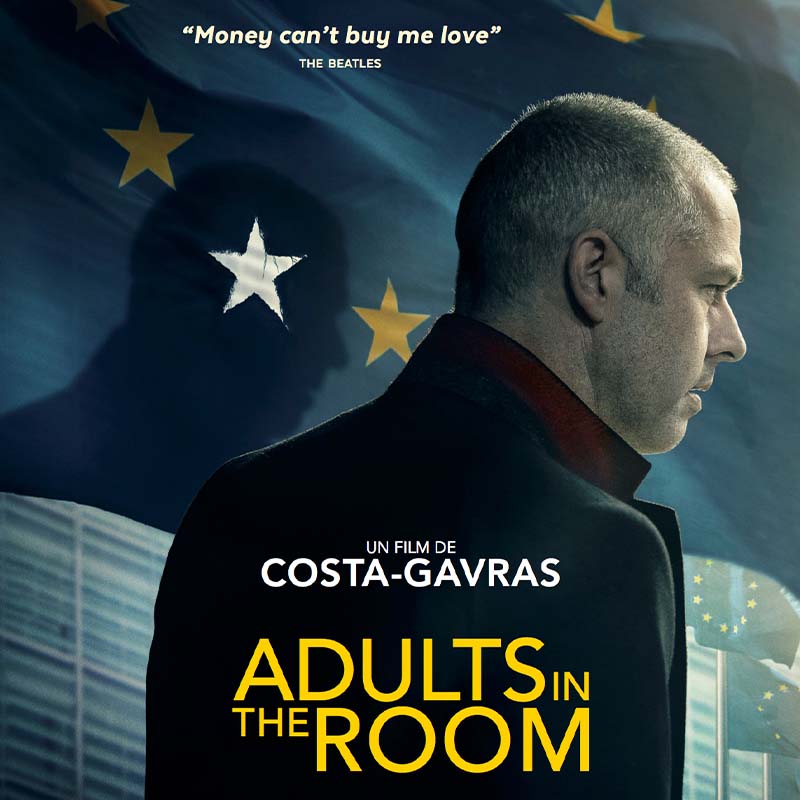 French, Greek and German with English subtitles.
For additional access requirements, please contact the venue directly.
Based on politician Yanis Varoufakis' memoir, Adults in the Room takes the audience back to Greece in 2015, a country on the edge of collapse. Two up-and-coming politicians, Yanis and Alexis, rebel against the status quo and subsequently become an inspiration to many. But can their friendship survive in the brutal, unforgiving world of politics?
"Costa-Gavras's adaptation of Yanis Varoufakis's memoir creates a very human drama out of a painful episode from recent European history"Sight and Sound
Event Category:
See Also: Film