Andrew Wasylyk (+ Rick Redbeard)
Nothing Ever Happens Here
Thu 30 Jun 2022 @ 7:30 pm
£18.50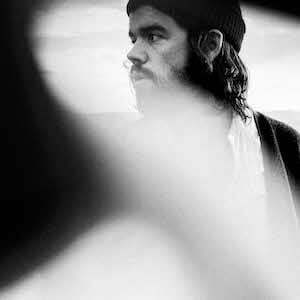 Unreserved seating. This event has been rescheduled (original date: 6th Feb) - all tickets remain valid.
Contact venue with additional access requirements
Approximate Timings:
Doors: 19:30
Rick Redbeard: 19:50 – 20:30
Andrew Wasylyk: 21:00 – 22:15
As the Spring of discontent took hold on 2020, Scottish composer and producer Andrew Wasylyk sought shelter in the familiar. Low-light morning walks in Dundee's 19th century Balgay Park acted as sanctuary and solace to events happening in the world outside. Wasylyk's acclaimed new album, 'Balgay Hill: Morning In Magnolia' presents itself as a collection of recreational meditations embed with blue and golden melodies that land in a territory akin to experimentalists such as Robert Wyatt and Virginia Astley. A transcendental journey through ambient, library and jazz and an invite to untold stories and images that take flight in the listener's mind.
For this unique show in the Dissection Room Andrew will be joined on stage by an eight piece ensemble. The performance will also include songs taken from his SAY Award nominated albums, 'Fugitive Light And Themes Of Consolation' and 'The Paralian', as well as live accompanying visuals from artist Tommy Perman.
– Gideon Coe, BBC 6Music Album Of The Year, 2020
– Monorail Music Top 20 Albums of the Year, 2020
Support: Rick Redbeard
Rick Redbeard is the folkish solo project of Scottish musician and songwriter Rick Anthony, best known as the lead singer from Glasgow's celebrated The Phantom Band. He has released 2 acclaimed albums under the Rick Redbeard moniker- 2013's 'No Selfish Heart' and 2016's 'Awake Unto'.
"at the confluence between The High Lamas, David Axelrod and Boards Of Canada"★★★★★ - Record Collector Magazine
Event Category: