Bodega
432 Presents
Mon 24 Oct 2022 @ 7:00 pm

-

10:00 pm

£16.00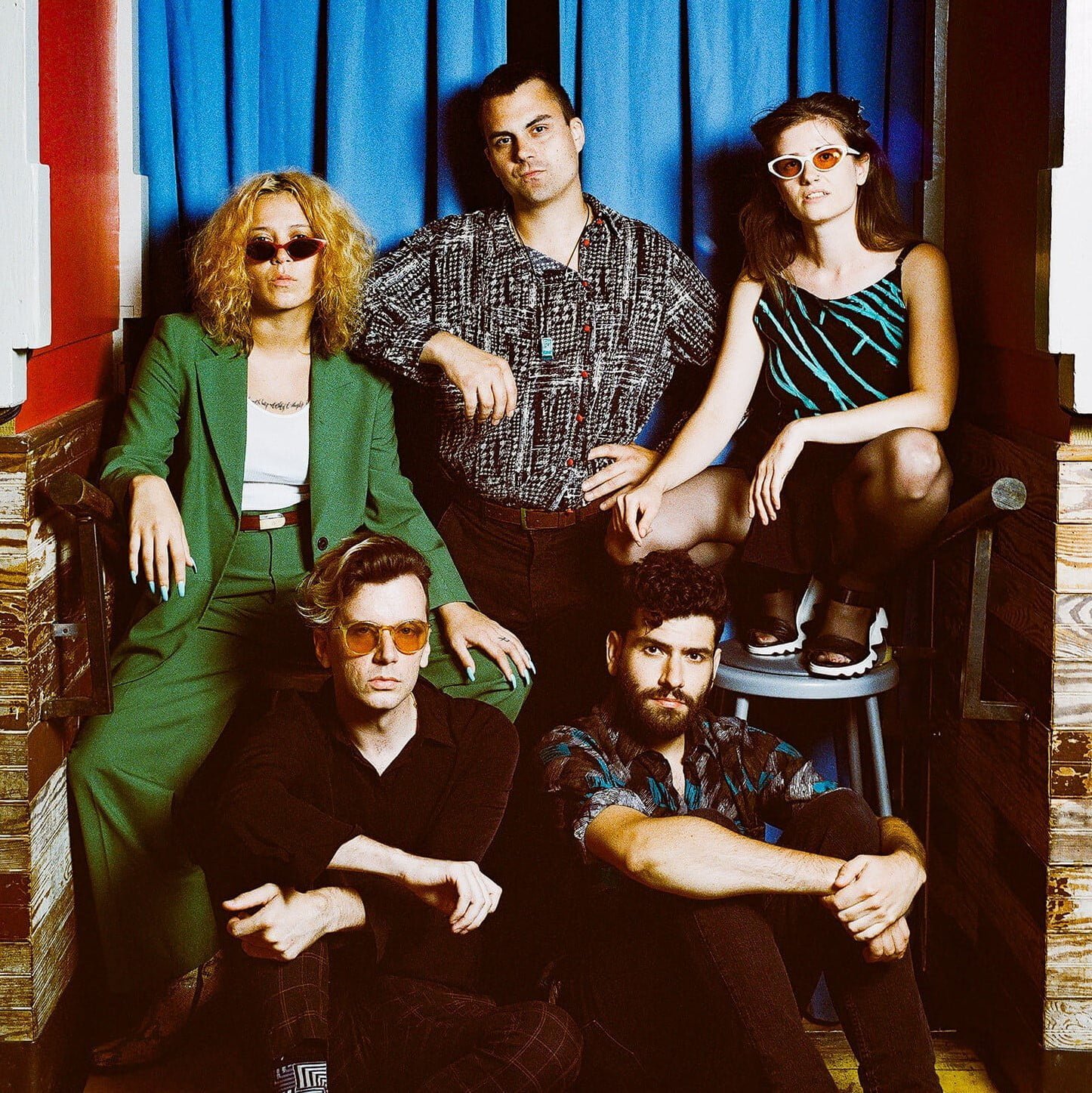 Standing. All under 18's must be accompanied by an adult.
For additional access requirements, please contact the venue directly.
Since BODEGA's formation in 2016, Ben and Nikki (who previously played together in the band BODEGA BAY) have experienced a rare meteoric rise. The duo double as filmmakers, earning acclaim for their 2020 erotic dramaPVT Chat starring Peter Vack, Julia Fox, and other recognizable faces from the Safdie brothers' cinematic universe.
When the pandemic forced them to hit pause, they used the opportunity to regroup with drummer/performance artist Tai Lee, bassist/philosophy professorAdam See, and lead guitarist DanRyan. Broken Equipment was produced by Ben himself with Bobby Lewis, BODEGA's NYC live sound mixer. The record was mixed byBryce Goggin, whom the band sought out for his work with Pavement, and Adam Sachs (WIVES).
"In 2018 we found ourselves being lumped in with the third or fourth wave post-punk revival," says Ben with a laugh. "Obviously we love that kind of music and draw inspiration from it on purpose, but this time we wanted to expand our palette with influences from hip-hop, indie-pop, and straight up classic rock. Millennials like us don't really have genre alliances. We have allegiances towards groups and songs. Nikki and I also tried to sing more, because any time you have a melody to sing it's much more joyful."
Event Category: