Children of Men (15) – Katie Goh Presents
Summerhall Presents
Sat 19 Feb 2022 @ 6:15 pm

-

8:00 pm

£8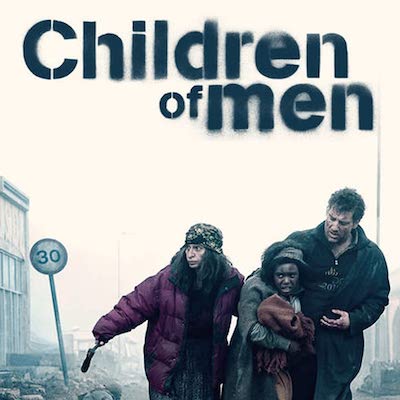 Unreserved seating. Content: strong bloody violence and strong language
Contact venue with additional access requirements
In Children of men, Academy Award®-winner Alfonso Cuaron delivers one of the most chilling and visceral works of cinematic speculative fiction in recent memory.
In 2027, following eighteen years of global human infertility, the world is a bleak and hostile place. Former activist Theo (Clive Owen, Gosford Park, Shadow Dancer) drifts through the violence-riven streets of London without hope or purpose. However, when he reluctantly agrees to help former lover Julian (Julianne Moore, The Fugitive) smuggle a miraculously pregnant woman out of the country, he is unwittingly thrust into the role of all that stands between the human race and its extinction. As the country descends into anarchy and the authorities close in, Theo must race against time to secure safe passage for the humanity s only hope of salvation.
Katie Goh Presents
Katie Goh, author of The End: Surviving the World Through Imagined Disasters, curates a season of speculative disaster movies that speak to how we're living right now – as well as the post-apocalyptic ways we might live in the future if we continue down a social, political and ecological road of disaster.
"a stunningly convincing realisation of a Beirut-ised London in the year 2027"★★★★ Peter Bradshaw, The Guardian
Event Category:
See Also: Film