DR. WHO CLASSIC MOVIE DOUBLE BILL (PG)
Sun 10 Jul 2022 @ 12:30 pm

-

4:45 pm

£12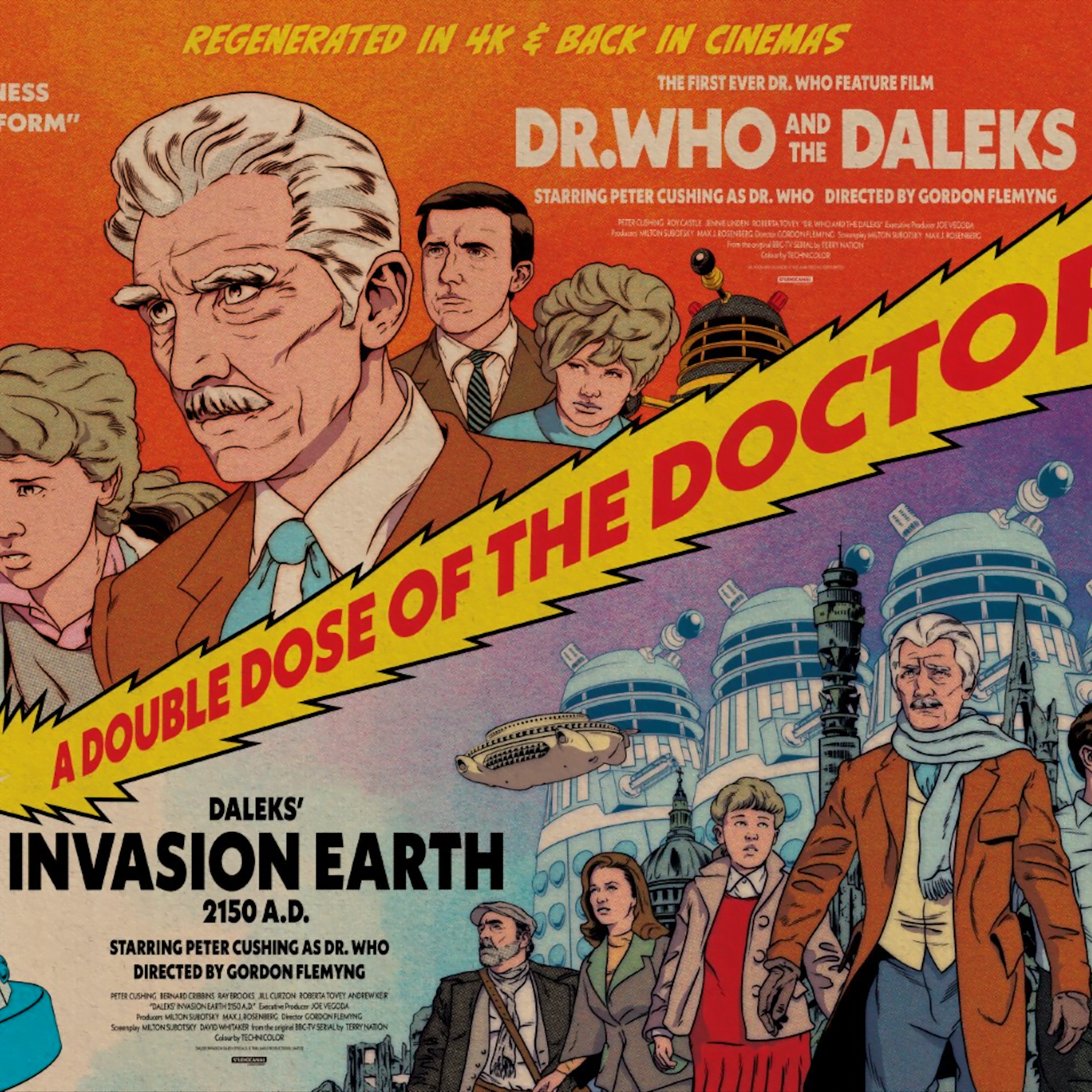 Very mild violence, threat
For any additional access requirements please contact the venue directly.
Lovingly restored and remastered in 4K we are delighted to reveal a first look at the artwork and trailer for our Dr. Who: Classic Movie Double Bill this July.
Directed by Gordon Flemyng, featuring the legendary Peter Cushing as everyone's favourite timelord and also starring Roy Castle, Bernard Cribbins, Jennie Linden and Roberta Tovey.
Dr. Who and the Daleks (1965) and Daleks Invasion Earth 2150 A.D. (1966) were the first time the good Doctor was ever seen in colour and on the big screen!
Despite not being part of the BBC's Doctor Who IP, these films have remained a firm favourite amongst the 'Whoniverse' and are much loved by fans across the world.
Event Category:
See Also: Film